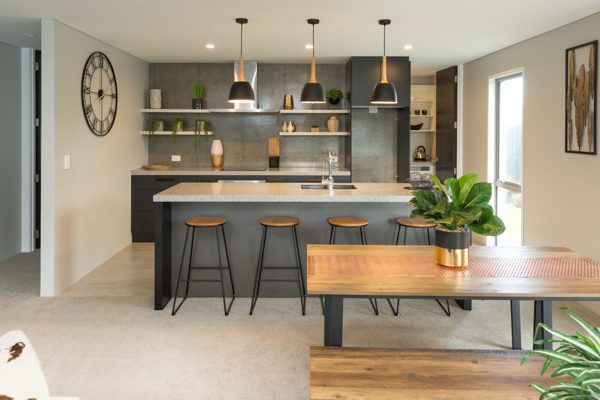 Turning dreams into reality: how Compass Homes work with you to make your dream home your real home
Clients can sit back and enjoy the building experience by choosing Compass Homes. The company's process is relaxing and enjoyable and the result is a good quality home.
There are three very experienced Home Consultants at the Christchurch office who understand the emotional investment involved with building a dream home and are great listeners, with the ability to point you in the right direction to transform your dreams into reality.
While you will be spoilt for choice with more than 70 contemporary house plans to select from, each design can be easily customised to meet a client's needs, wants and dreams. Compass Homes is flexible and can meet a range of needs, with house and land packages available or the company can provide design and build services if you have your own section.
There is an experienced team of designers, engineers and project managers, who are highly skilled at considering the individual building site orientation, budget, and the purchaser's personal style and future needs.
Three show homes in Christchurch – Kaiapoi, Rolleston and Preston's Park – allow potential clients to experience the homeliness and style the company offers. The fittings are all high quality and what you see in the show homes is what you get, all-inclusive in the price of your own new home, so no surprises when the account comes in.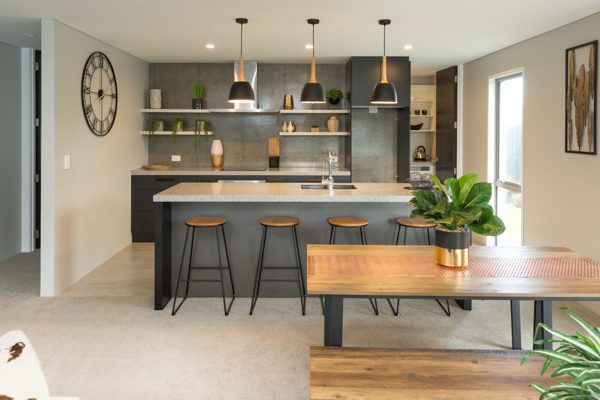 Working with a smaller intimate company that focuses on customer service has huge advantages as clients are never 'just a number'.
The business uses innovative technology to keep the client up to date via an online project management system and that means a client is always aware of progress as it's happening. The company ethos is strongly focused on the importance of open communication and full transparency throughout the building process.
It is run as a joint venture (not a franchise) between the national owners and the branch owner. Unlike some franchise situations where an 'all care but no responsibility' scenario operates, Compass Homes has an 'all care and all responsibility' structure. The national owners have a personal liability and responsibility in each branch.
In addition to the 10-year Master Builders Guarantee and the 12-month maintenance period, each branch carries extensive public liability insurance to protect against all events, giving clients the confidence to relax, sit back and enjoy the journey.