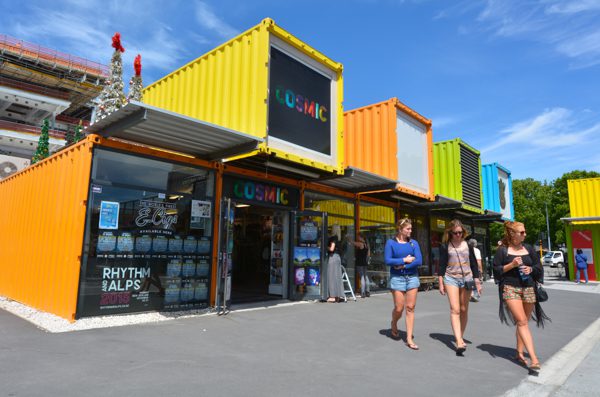 Container mall's new northern home: Re:START makes it's way up the coast to quake stricken Kaikoura
Right from square one, the Re:START mall was an out of the box response to the urgent post-quake need for retail space in the city's heart. And, although only ever intended as a temporary solution, the 'container mall' concept's 2011 opening struck a local chord.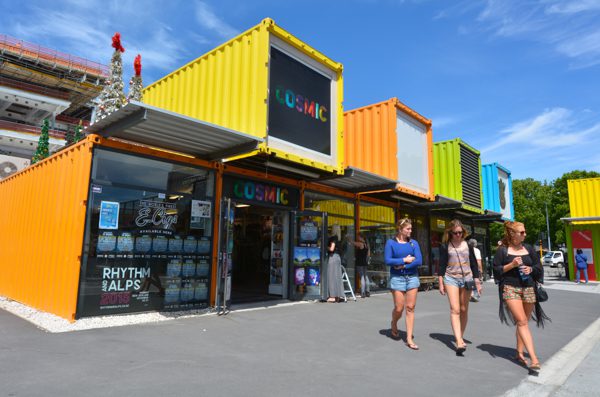 The brightly coloured containers quickly became an internationally-recognisable symbol of post-quake innovation before they were removed to make way for the Riverside Farmers' Market due to open early next year.
Now upcycled shipping containers from the popular mall have found a new home in Kaikōura's main street. Known as Uplift Kaikōura, the container mall's northern incarnation is the brainchild of local business owners whose buildings were damaged in the Kaikōura quake in 2016.
The precinct opened at the end of last year on an empty site in the centre of town and is home to Gecko Gearz, Paper Plus and Ocean Arts, with a fourth business joining in soon.
Gecko Gearz owner Penny Betts says Uplift stands on the site where the grand Adelphi Hotel stood for 96 years before being demolished after the 2016 quake.
"We are so fortunate to have these containers in Kaikōura," Penny says.
"A good mix of travellers are shopping at the site and we've had very positive feedback and support from locals and Kiwis travelling through."
Much like its former incarnation, feedback has been extremely positive. "People are constantly telling me it has given the town life, a really good vibe and shows we are moving forward and staying positive albeit challenging times," she says.
"There's a lovely green area in the centre, which has some picnic tables and a giant Connect Four game. It is great to see people relaxing in the area and quite a few of the local teens come and play the Connect Four."
Uplift was predominantly privately-funded with some public donations from a Givealittle fundraising page.
Meanwhile in Christchurch, the Riverside Farmers' Market is expected to be made up of five low-rise buildings with more than 80 market stalls, with 10,000 square metres of floor space and balconies overlooking three new laneways.
Inspired by European markets in cities like Copenhagen, the $80 million plan headed by developer Richard Peebles includes restaurants, food stalls and shops, fashion stores and offices, and is expected to be a breakthrough for the western end of Christchurch's retail precinct.
"Farmers' markets are the heart and soul of a city," Peebles said when he unveiled plans for the development. "It's where people naturally congregate and come together as a community."
Building commenced earlier this year, with the complex earmarked for completion by 1 November 2018. The quick build time aims to minimise disruption for central city retailers.