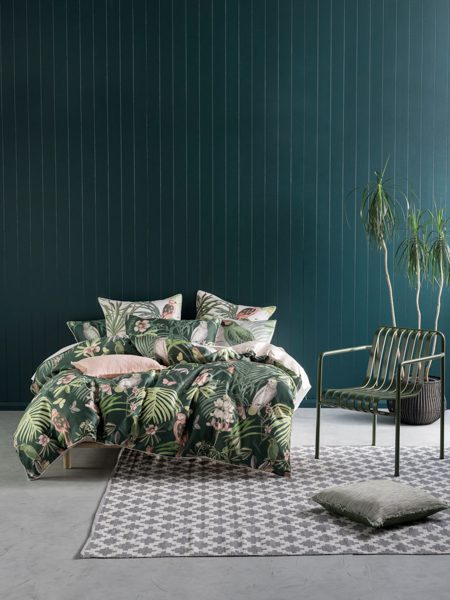 Tropical Dreaming
It may have been inspired by some rather wishful thinking on our part, as we engage all our survival tactics to make it through the winter months. But tropical prints are gaining notoriety across interiors, fashion, prints, home decor accessories and art.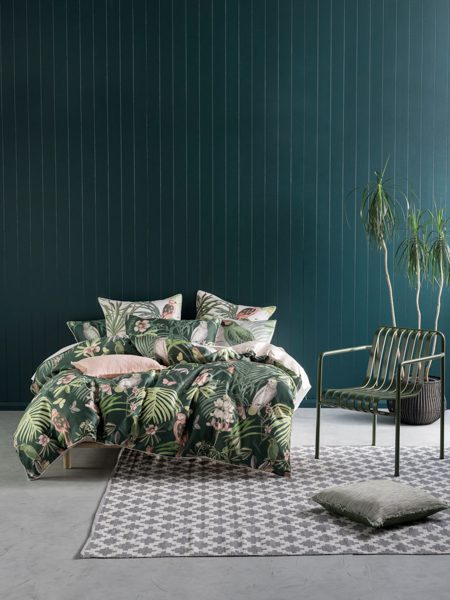 At it's heart, this trend is about incorporating lots of lush, exciting greens into the home, whether it be a beautiful palm tree-inspired wallpaper feature wall or, for those feeling less adventurous, some exotic cushions and vases can do the trick.
The holiday-inspired trend is a somewhat natural inclination towards a more laid-back, relaxing vibe that we're increasingly yearning for in such a fast-paced modern world.
In fact, many of the trends that are creeping into our home spaces in 2018 are related by virtue of their natural and earthy nature. And, although the tropical aesthetic most certainly meets this brief, its vibrant green elements enable you to create a natural, earthy vibe without losing any of its fresh, summery feel.
Just add elements of natural fibres and plenty of white to your tropical theme and you'll be ready for a summer holiday. Though be warned, it may create some wanderlust for the more travel-inspired types out there.