---
Artificial Intelligence, aerospace technology and acid recycling are some of the local Canterbury business startups benefitting from a recent partnership between the University of Canterbury and economic development agency, ChristchurchNZ.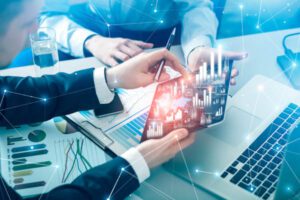 ThincLab is a startup incubator at UC's Centre of Entrepreneurship (UCE) and part of Callaghan Innovation's Founder Incubator, focusing on propelling locally grown business ideas with global ambition in the aerospace, future transport, food, fibre and agritech, healthtech and high tech services sectors.
A recent memorandum of understanding was signed with the Christchurch City Council's economic development agency, ChristchurchNZ to help grow these ambitious local ideas by connecting them to the business community, and commercialising research.
ThincLab provides startups with space to work and with mentors and investors in Australia, Singapore and Europe. It also provides programmes and webinars and in time, students and ThincLab members may get experience working in international markets.
Three student startups developing under ThincLab Canterbury are already benefitting from the partnership.
Vxt, a mobile app which uses AI to manage and automate voice messages; Zincovery, which recycles spent acid and recovers pure zinc, and Kea Aerospace which is building the largest unmanned solar powered aircraft in the southern hemisphere to take high resolution, large area aerial images for precision agriculture, environmental monitoring and disaster management.
UCE director and ThincLab Canterbury Programme Director Dr Rachel Wright says Canterbury is in a unique position to reposition itself "as an innovative and agile city ready and able to respond to changes in our business environment".
---