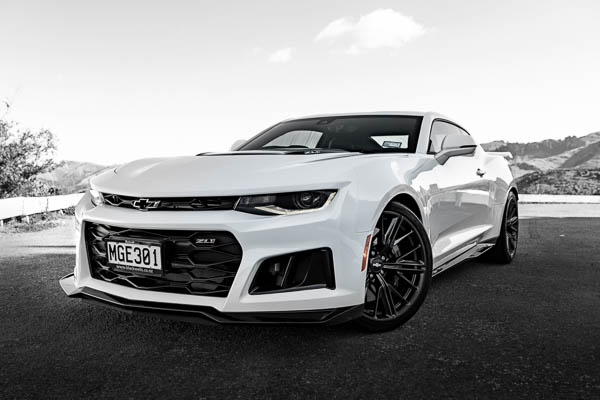 The power of perfection
---
You could use any number of over-the-top action adjectives to describe the 2019 Chevrolet Camaro ZL1. After 24 hours in our care, we can confirm the ZL1 is quite simply the most powerful, tyre-shredding devourer of blacktop you can buy for under $200,000, and thanks to HSV dealerships like Blackwells Holden, it can be yours, in right-hand drive.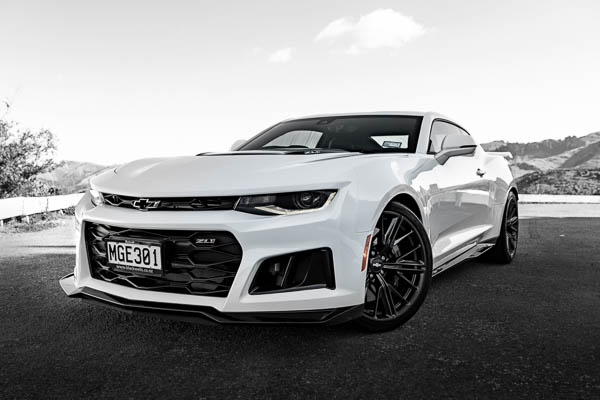 What exactly is it?
The ZL1, like the regular 2SS Camaro, is part of HSV's plan to re-inject HSV dealers with the unbridled power and savagery it has become famous for. Each ZL1 is shipped from the GM's factory to HSV in Australia, where they are given a proper right-hand drive conversion before arriving here. Prices for this monster are $173,990 for the entry-level six-speed manual, and $175,990 for GM's slick 10-speed automatic.
Under the bonnet
If you "pop the hood", you find one of the most powerful production engines on sale in NZ today – the LT4 6.2L Supercharged V8. The numbers are insane; 477kW, 900Nm of torque, and zero to the national limit in four seconds. Sure, you will be doing 15.3L per 100km but that is not why you bought one, is it?
Outside
The ZL1 weighs in at 1800kg and sits at 4.8 metres long. Muscular haunches, wide Continental rubber housing aggressive 20-inch alloys, and those blasting exhaust tips, makes the ZL1 into an eclectic mix of beauty and the beast. Plus, in white with black tinted glass, our test car could have been an Imperial Stormtrooper with a spoiler.
Inside
Getting comfortable in the ZL1's hip-hugging Recaro sports seats is easy. You sit quite low in the ZL1 and the suede rim sports steering wheel feels good in your mitts. The ZL1 gets plenty of onboard kit including a Head Up Display with G Meter, Apple CarPlay/Android Auto, Dual Zone Climate Control, reversing camera, front and rear parking sensors, Blind Spot Monitoring, satellite navigation, auto headlights and a heated steering wheel.
On the road
At cruising speed in regular Touring mode, the ZL1 is amazingly compliant. There isn't much rear three-quarter vision, but you will be spending most of your time looking ahead. Once you leave city limits, the fun begins. Change to Sport mode, that Supercharged V8 booms and crackles like a far-off battlefield and you charge forward, hanging on for dear life. Change up to Track mode and you really need to be awake.
You have got to constantly ask yourself if the road, weather or traffic conditions are perfect before you give it the beans – the ZL1 commands respect and will quite happily humble those drivers who try and take liberties with it. That said, whether charging along arrow-straight asphalt or eating up miles of bendy bitumen, the ZL1 is a full-on rip-roaring automotive adrenaline pump.
Verdict
All in all, the Chevrolet Camaro ZL1 is one of the most exciting cars we have ever had the pleasure to experience. Oh, and there is still some tread left on the tyres.
---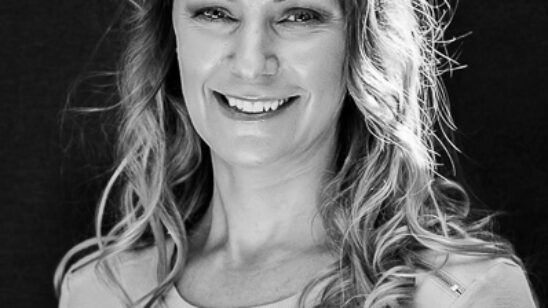 Previous Post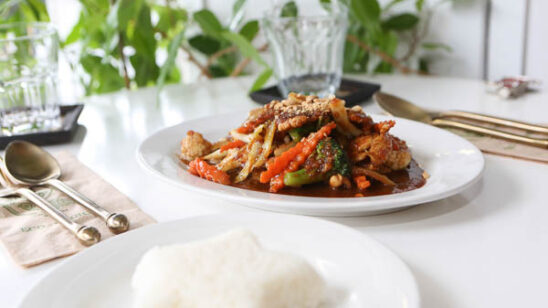 Next Post