---
In the past, wearing braces on the teeth was a daunting prospect, and achieving the desired outcome could take a long time. Fortunately for us, Bradley Wood Dentists offers patients the Fastbraces system, and true to its name, it's a gamechanger for those requiring braces.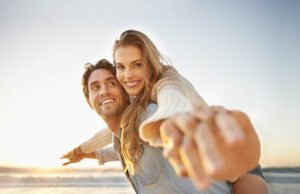 The average treatment with standard issue braces lasts two years, and many people have their braces even longer.
With Fastbraces, some patients have completed their orthodontic care in as little as 20 weeks.
With traditional braces, teeth are moved in stages, and each stage takes time to complete, but with Fastbraces, the crowns and roots can be moved at the same time, saving patients' time and money.
Another point of difference is their special triangular brackets. This affects the forces exerted by the arch-wire, as well as using the flexibility of the wire.
Dentist Anthony Wood says the revolutionary system also allows for far fewer extractions. "We seldom do extractions. In the last five years, we've done only three to four [extractions]."
Over 50 percent of the business' patients accessing Fastbraces are in the 30-plus-years bracket, which proves that no matter what age we are, we all just want to smile with confidence.
Bradley Wood Dentists is located at 252 Papanui Road, phone (03) 355 7890 or visit the website.
---