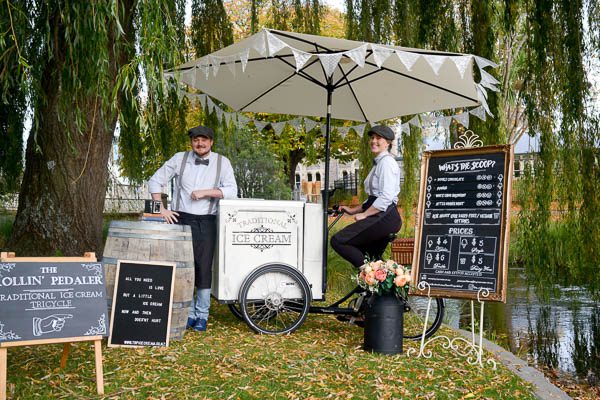 The coolest events in town: The Rollin' Pedaler
---
Why is it that when licking an ice cream, we instantly feel so darned good? James Wasley and Laura Proudman can answer that one. It was five years ago in a Stratford-Upon-Avon pub that a shared love for Mint Choc-Chip ice cream soon found James and Laura falling in love and setting off for Continental Europe to travel… and sample more ice cream.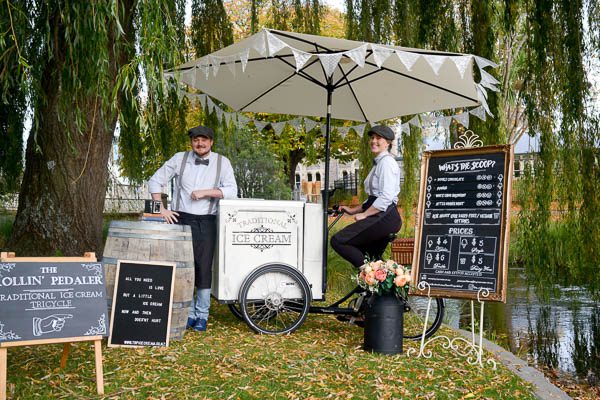 Eventually Laura returned home to New Zealand – and brought Englishman James with her.
Settling in Methven, they then decided to do something about their passion for ice cream, so they bought a 1920s-style tricycle, called Evelyn, and launched The Rollin' Pedaler.
Evelyn can store and serve up to four flavours from a range of New Zealand's finest, award-winning, premium sourced ice cream. She comes with her own props and wardrobe, has a rechargeable battery freezer, enjoys both indoor and outdoor settings, and loves keeping her professional serving staff busy.
With James and Laura kitted out in matching tweed caps, bow ties and braces, they make for a delightfully novel addition to any event.
"We do everything – weddings, anniversaries, baby showers, Christmas parties, bridal showers, corporate events and sporting events; whatever is put to us, we'll be there," James says. "We're fun, quirky, something a bit different and we're affordable. We like to think we make every occasion or event just that extra bit special."
All prices include free-flowing ice cream servings, waffle cones and/or bowls, along with additional toppings.
For more information, email jamesandlaura@trpicecream.co.nz or visit www.trpicecream.co.nz/functions-events
---
Previous Post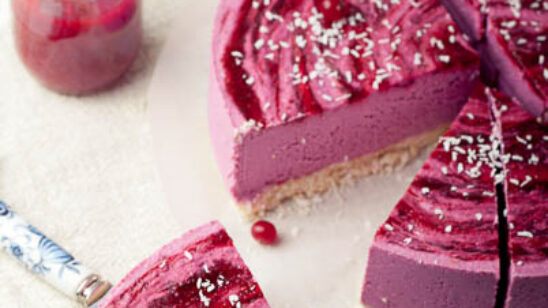 Next Post