---
If you are the owner of an on-sold over-cap Canterbury property you have been given a few more weeks – until October 14, 2020 – to register your interest in applying for an ex-gratia payment to cover any necessary earthquake damage repairs.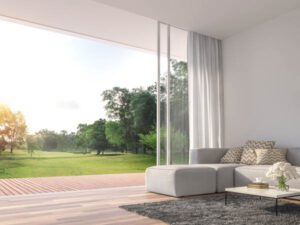 "The deadline was originally August 14, 2020," says Charles Porter, Contracts Manager for house re-levelling company Precision Solutions.
"But there are so many instances of houses requiring re-repairing post the earthquakes that the deadline has been extended," he says.
Precision Solutions is therefore urging homeowners to have their properties assessed right now, including floor level and foundation issues in which the company specialises.
"Thousands of homes have been bought and sold in Christchurch since 2011. Many people are simply unaware they may have problems until they try to sell and are forced to get a builder's report which will then show up any issues," says Charlie.
"If you miss this extended time period to make a claim you could personally be paying out tens of thousands of dollars for repairs."
Charlie says the team at Precision Solutions offers a free initial site inspection within the Christchurch area to assess and identify any issues.
If there is a problem, they can help homeowners navigate what they need to do with EQC and subsequently carry out the remedial work.
Don't delay any longer. Make the precision decision.
Call 0800 775 3835 for your free level and foundation assessment.
---