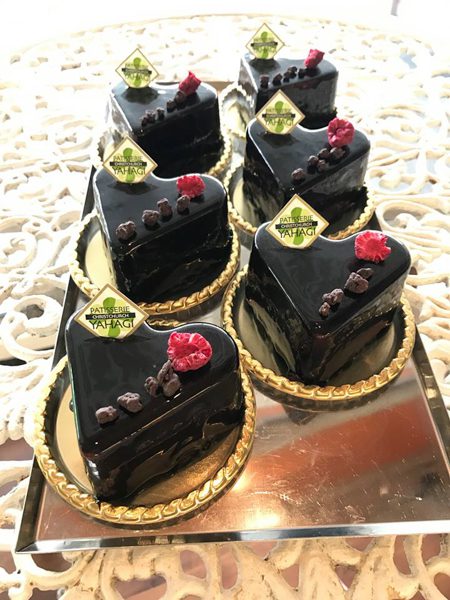 Sweet love: Patisserie Yahagi gets their joy from bringing happiness through the giving and receiving of food
When you work within or establish a new business, what makes you the happiest?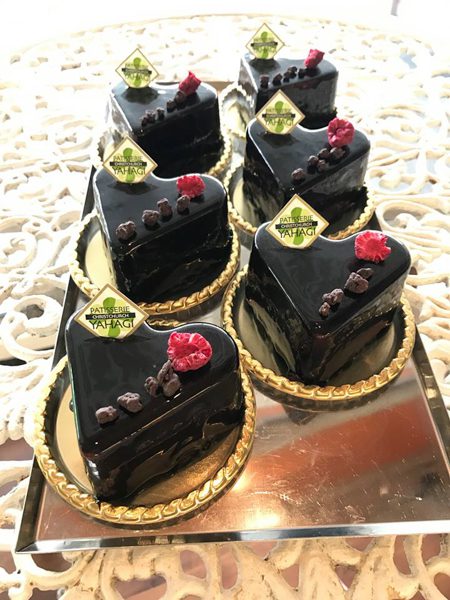 For Eri Yahagi, the owner of Patisserie Yahagi at Church Corner mall in Upper Riccarton, happiness comes in knowing that her customers enjoy her desserts and cakes, but especially when they pass that joy on to their dearest people.
These were posted on the Facebook page of one of her customers on Valentine's Day.
Heath Wells posted at 16:05 on his Facebook:
"It's Valentine's Day and I cannot think of anything nicer for Heather than a sweet treat from what is, in my opinion, the best patisserie here in Christchurch, Patisserie Yahagi…
This is their creation to celebrate today – a heart shaped raspberry and chocolate mousse."
Heath Wells posted at 16:33 posted on his Facebook:
"So this just happened… This morning Heather Wells and I had a conversation along the lines of Valentine's Day being a commercialised thing and we wouldn't buy into it and get each other anything. Of course I was like, 'Yeah right! As if I would not get something'. So, as per my previous post, I went along to Patisserie Yahagi and got that heart shaped treat…
Well, it seems Heather Wells had similar thoughts, and also called into Patisserie Yahagi on the way home and picked up this gorgeous looking chocolate tart! Great minds think alike!"
This heartwarming story is right at the heart of what Eri loves most about her business. "They got their desserts from Patisserie Yahagi for each other because they thought this was the best for each other!"
And so Eri will continue to bake her desserts and cakes to make people you love like your partner, family and friends happy. Who's your special someone that you want to treat with Patisserie Yahagi's creations?