---
Imagine walking into your home after a long stressful day at work, it's raining and dark outside; you turn on the lights in your kitchen and bam! A bright lime green splashback brightens the room and your mood instantly.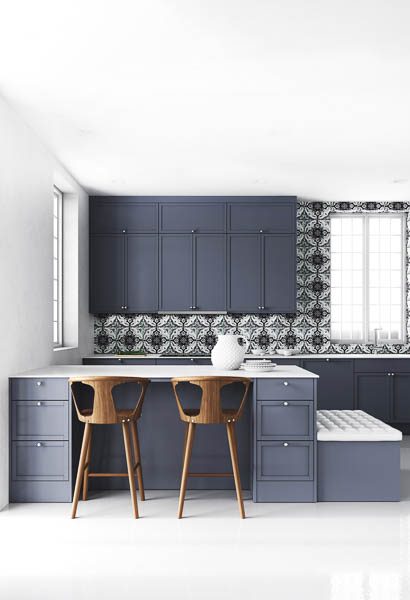 Splashbacks are seen in nearly every contemporary abode, such is the power of their practicality. But in 2019 kitchens, form is combining with function and splashbacks are making a style statement all of their own. They change the energy and vibe of the space instantly, allowing you to quickly and easily update the overall look and feel, or pull a colour scheme throughout the house.
Whether it is a bright colour, your favourite floral arrangement or even black and white family snaps, the popularity of statement splashbacks is only set to increase in the latter of 2019.  While bold colours and geometric designs may be the winners, chalkboard splashbacks can add practicality to their list of charms and a mirrored splashback can add much needed space to a room that's on the small side.
Whether you're a passionate foodie who loves the challenge of a new recipe, or you simply love to embrace creativity in design, the kitchen may just be the creative canvas you need. The beauty here is that change is only a few tiles away, so choosing wisely is no longer a prerequisite.
---