---
There's design competence and then there's design expertise and flair. The latter comes from years of experience and is a creative talent to be highly valued. After all, such a skill is likely to save you time, stress and money on your journey to a new kitchen.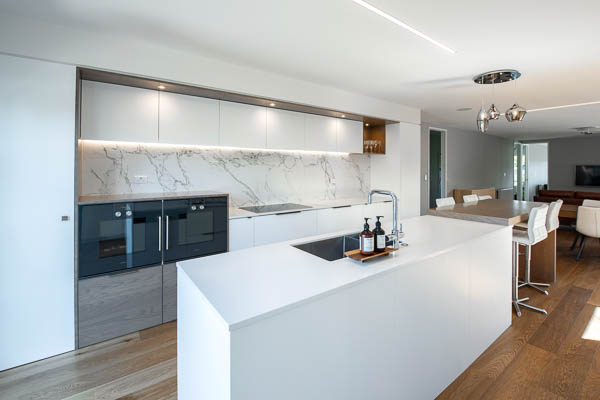 Nicky Claridge of NC Design has gained that expertise from 20 years of designing bathrooms and kitchens for all types of budgets and she has recently won a number of awards for both design and service. "Creating your own design would be like doing your own dentistry," Nicky says. "You definitely need a specialist for the job. I know about the common pitfalls that remodelers can fall into and I will work with you to achieve the very best kitchen or bathroom you can afford."
That very best design takes time. For Nicky, spending quality time with her clients at the beginning of the design process reaps huge benefits. "To produce the perfect design for their lifestyle I need to engage closely with my clients to find out how they live and use their kitchens. I also ask them to do research on sites such as www.houzz.co.nz to identify what appeals to them. Clients share what they like and that really helps to create the final design."
Nicky says that Kiwi kitchen designers are amongst the world leaders. "Keeping up to date with new trends and products is fundamental to my work and adds true value to my service to clients."  The NC Design Studio on the corner of Annex and Wigram Roads is open 7 days a week – by appointment only.
---