---
The leather jacket is an iconic silhouette which has crossed the sartorial divide from street star to high fashion, and it has remained there ever since.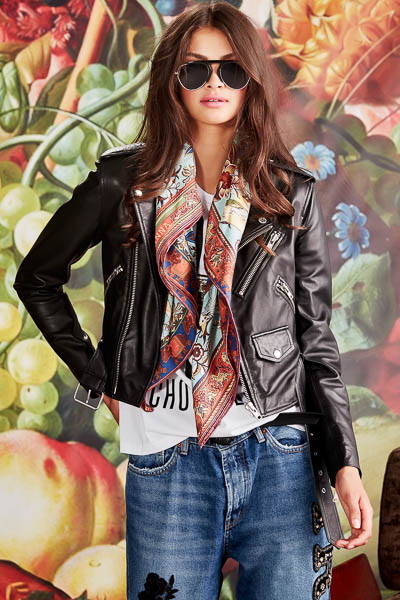 With its cult street appeal, this amour of cool is a jack of all fashionable trades; toughen up a floral dress or pull together a chic, all-black ensemble – it's all about adding a bit of exterior edge to an otherwise easy-going aesthetic. Our very own Trelise Cooper has done just that with the Whatever the Leather Jacket, pictured, in her soon to be released Spring 2020 collection.
Despite its tough exterior, leather can soften easily, so while you may have the crisp white shirt and patent leather shoes to make any mother in law proud, a pair of leather pants can add some much-needed edge to a play-it-safe look, or why not pair that leather pencil skirt with a light silk blouse to rock a completely different vibe.
Strong, tough and provocative, leather represents strength and that's what you want when you're heading to the office. An investment watch or briefcase is power dressing at its finest.
While leather can add luxe to your wardrobe, the latest leather looks aren't all dark and moody. Brown leather is classic and sophisticated. It looks crisp and clean with white and can be thrown over a casual look to completely alter the ensemble at face value.
So, why not take a walk on the wild side and be a 'lady of leather'?
---