---
THE ASTON MARTIN DBS SUPERLEGGERA IS NOTHING SHORT OF STAGGERING. ASTON MARTIN'S NEW FLAGSHIP IS WINNING FANS EVERYWHERE, INCLUDING THIS WRITER AFTER A MERE TWO DAYS IN ITS COMPANY.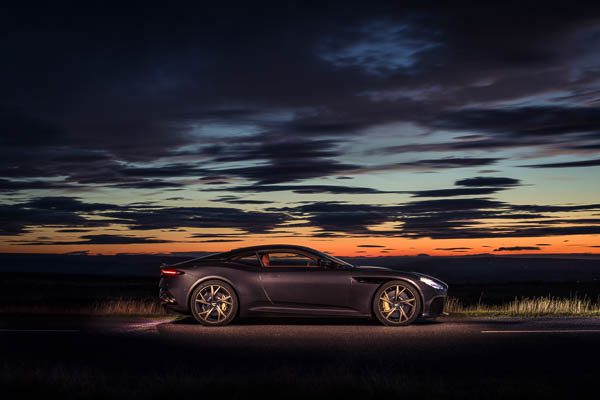 The DBS Superleggera is based on the same platform as the DB11, but don't think for a moment it's the same car.
The giveaway is in the name, Superleggera, which in Italian means Super Light.
The DBS weighs in at 1800kg, but thanks to lots of carbon fibre bits and bobs, it weighs 75kg less than the DB11.
Its textbook coupe lines are some of the most muscular and toned of any Super GT.
Think of the DBS as the car equivalent of Jason Statham in a Saville Row suit.
However, the handiwork of Aston Martin design guru Marek Reichman features function as well as form.
Side vents, which hark back to Aston design of yesteryear, channel air up over the wing mirrors, through gaps in the rear three quarter, and out through the lip spoiler at the rear.
This 'Aeroblade' system provides 180kg of downforce at speed.
Providing said speed is a 5.2L twin-turbo V12 and Aston's slick ZF eight-speed auto box.
This engine and gearbox combo are an all-conquering powerhouse, with a gargantuan 533kW and 900Nm of torque.
You could attach that to your garage and still reach 100km/h in 3.4 seconds. Top speed? The far side of 330km/h!
Inside you still get Aston's incredible quality and craftsmanship, and looking ahead you see that long muscular bonnet stretching to the horizon.
The switchgear is all previous gen Mercedes, which does the job fine, but feels a tad last week in a car costing $465,000.
On the flipside, once you fire up the DBS, the ensuing V12 bellow is nigh on one of the most primeval soundtracks of any car on sale today.
Around town it is incredibly docile, just watch the low nose on speedbumps, but when you hit the great wide open, you need to be awake.
To say the DBS is quick would be a severe understatement, all it takes is for you to stray above 2,000rpm, and you are fed the kind of acceleration capable of rearranging your fillings.
Each shift is crisp and you realise the car you wanted to overtake is now a spec in your rear-view mirror.
The carbon brakes slow you down with breath-taking precision and in Sport Plus, despite being a big Grand Tourer, you can eat up bendy bitumen with pinpoint accuracy.
The Aston Martin DBS Superleggera is lightyears ahead of its DB11 and Vantage counterparts in Aston Martin's family of supercars. It might be too much oomph for some people, but those wanting the ultimate in refinement, luxury and earth-shattering speed, should look no further than what is very possibly, the greatest Aston Martin road car yet.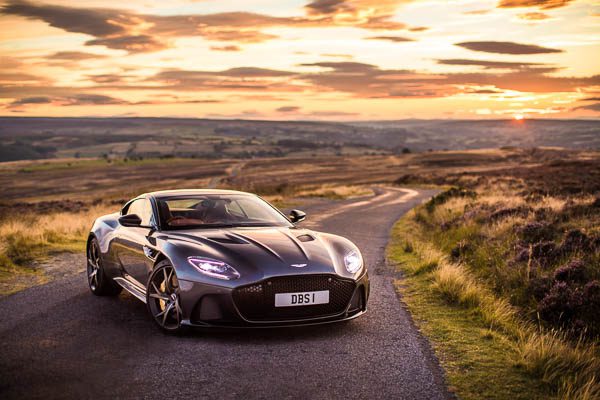 ---