---
On the corner of Hansons Lane and Riccarton Road sits an idyllic spot for your next private function, Seven Café; great for small groups of people to get together after the lockdown in an intimate, safe environment to share time together.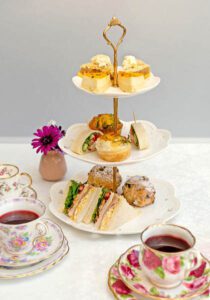 Catering to groups of 15 to 30 people and with an outdoor area if required, Seven Café has a reputation for great food and amazing service.
If you have an engagement, hen's party, birthday or company get together in the works, Seven Café is ideal for that small post-lockdown gathering that everyone needs right now.
With something as decadent as a high tea to finger food platter options, there are plenty of choices for everyone's taste on their extensive menu.
It's bespoke, so if you have something in mind, give them a call to discuss your requirements.
They're open 8am till 4pm Monday to Friday and Saturday and Sunday 9 till 4pm; they will open from 5:30pm for your group to accommodate your special function!
Licenced for wine and beer till 11pm, they've also got amazing barista-made coffee.
Seven Café has registered as an SOS Café. A non-profit organisation set up to support local cafés, this enables you to buy a voucher now, to redeem later.
We all know how important it is to support local and that alone is a very good reason to make your booking now by emailing seven@sevencafe.co.nz so you can raise a glass of bubbles with a close group of friends at the wonderful Seven Café.
---