---
TIPS FOR YOUR PRE-SPRING GARDEN
The winter chill will be with us a while yet, but the slightly longer daylight hours are a sure sign spring is on its way. So, it's time to get the last of your pre-spring gardening done so you can sit back and enjoy the fruits (and vegetables) of your labour come warmer weather.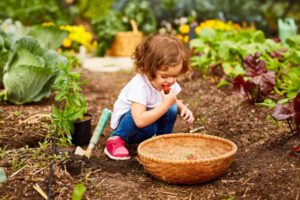 Here's the rundown on what to be planting, pruning and prepping in your garden right now.
ALL ROSY
Planting new roses in rich, well-drained soil with plenty of compost now will lay great foundations for summer flowering. For those existing roses, it's time to finish pruning while the plant is dormant so new shoots can start sprouting at the first feel of warm weather.
---
HIGH STAKES
Protect your pre-Spring tree planting from those blustery nor'wester by securing them with some garden stakes. Avoid damaging the trunks by using a soft material to secure trees to the stakes, but don't tie them too tightly. Trunks should still rock a little, as this helps strengthen their roots.
---
HEDGE YOUR BETS
If you want to give you garden a boost of groomed greenery, it's a great time to grow hedging. Popular hedging varieties include griselinia and corokia, but you can branch out with an edible option by using feijoa.
---
DECIDUOUS FRUIT TREES
These usually arrive in garden centres about now, so it's a great time to stock up on your preferred varieties – just remember to check if your chosen tree requires a pollinator. When it comes to planting, you should aim to dig a hole twice as wide and deep as the one it comes in and backfill this with a mix of topsoil, compost, sheep pellets and feed or organic fertiliser.
---
STRAWBERRIES
Planting strawberries now gives them time to root during winter, ready for Spring growth. Choose a sunny spot for your strawbs, and prepare the soil with organic matter like compost and sheep pellets. Water them well – using a straw can help keep the roots moist and ensure the fruit stays off the soil, too.
---
POPPING POTS
It's also an opportune time to plant up your pots, containers and hanging baskets. Add an instant pop of colour with flowering favourites like Viola, Polyanthus, Poppy, Gypsophila, Hollyhock and Carnations. Add a thick layer of mulch or pea straw to conserve water, reduce weeds and cycle nutrients back into the soil.
---
SOW WHAT?
Early August is an opportune time to sow seeds of tomatoes, cabbage, celery, spring onion, onion, silverbeet, melon, spinach, cucumbers, capsicum, and lettuce. Sow your seeds in trays of seed raising mix to get them ready for later transplanting.
---