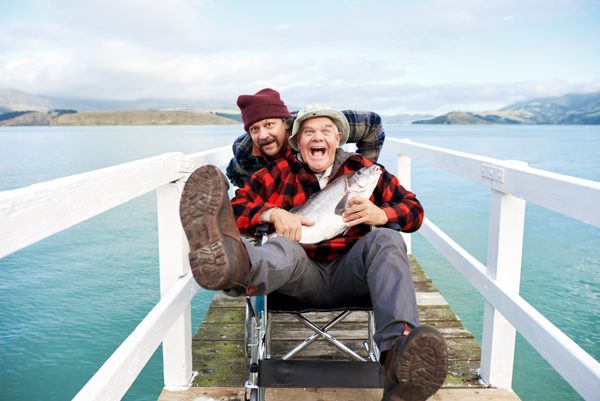 Something fishy in the city: The Court Theatre's latest comedy 'The Biggest' will get you laughing hook, line, and sinker
Calling all fisherfolk – it's time to call it a day; throw the small ones back, reel in your line, remove your waders and swap your tackle for your tux, 'cos The Court has caught the best catch yet and you don't want to miss any of the action!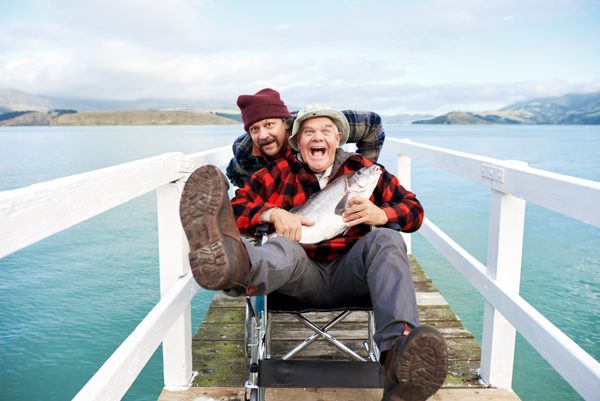 Described as a small town, good Kiwi comedy, The Biggest promises a night of entertainment and laughter as we follow the escapades of Poppa, Pat and Mick in their quest to land the biggest fish, and thereby win their mate Stu a replacement boat for the one he wrote off.
It's a great plan… except for two small problems – their collective lack of fishing skills and no actual means to catch the fish.
Written by award-winning playwright Jamie McCaskill, this hilarious, huge-hearted new comedy is a story of tough Māori and Pakeha men navigating life in small-town Aotearoa.
The cast is top-notch, with renowned Kiwi actor Mark Hadlow playing Stu; Rob Lloyd as Poppa; Phil Grieve as Pat, and Apirana Taylor as Mick. Nick Dunbar and Juanita Hepi play Jan and Cassie, respectively.
Directed by Ross Gumbley, The Court Theatre's Artistic Director, The Biggest opens 16 June and runs through to 14 July.
For ticketing information visit courttheatre.org.nz. Book online or call The Court Theatre Box Office 03-963 0870.