---
Thinking of enhancing the entryway or chimney of your new home? Or perhaps you have in mind a stone fireplace, an interior feature wall or a letterbox. You can achieve the look and feel of real stone with veneer profiles from Hard as Rocks Ltd.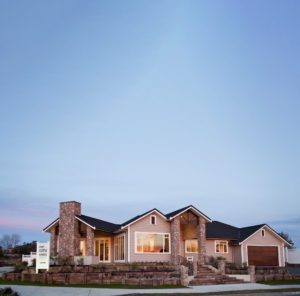 Most Kiwis love the traditional look of South Island schist and river rock from our local rivers.
Hard as Rocks is this country's leading supplier of the man-made versions of these profiles.
Your choice does not stop there though.
Hard as Rocks also offers the unique look of other stone choices from around the world, including Hawaiian Lava Stone, European Castle Stone or English Country Rubble.
Hard as Rocks has the largest range of stone profiles and colour selections available in New Zealand.
They make it simple with all stone types the same price, so once you have had your plans priced you can change stone options without having to re-price your project. Each profile is an individual piece, allowing you to mix stone profiles and colours.
Hard as Rocks maintains building compliance and quality control by only using its own licensed applicators, trained not only in waterproofing and stone application, but also in detailing, guaranteeing a flawless, professional finish.
The company has a display at Stand 61 at the Home Ideas Centre, 37 Mandeville Street in Riccarton.
The team is available for any advice you might need on incorporating stone features into your plans.
Phone 0800 353 672 or visit www.hardasrocks.co.nz to see photos of completed work.
---