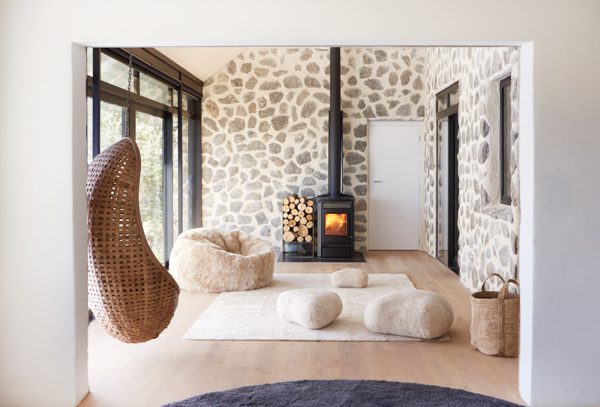 Redefining lounging: Wilson & Dorset want to take people into a 21st century approach to living areas
Amanda Dorset and her husband Ben Wilson are on a mission to transform the way people live in their homes. Their business, Wilson & Dorset, aims to "redefine lounging".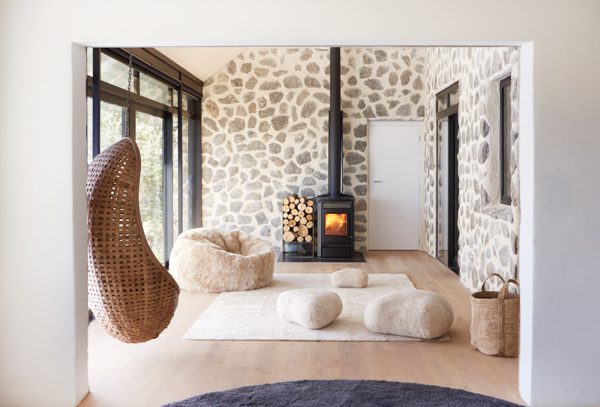 "People follow this old-fashioned method of setting up their living space, with the traditional three-seater couch, two armchairs and a rug with a coffee table placed right in the centre of it," Amanda says. "We're helping people step back and say 'do I really need those heavy, static pieces of furniture or could I cut out some of the clutter and free up the space?'"
Enter the Intelligent Lounging System, a large collection of high-quality curly woolskin rugs, shaggy bags and stacking stones. Ten sheepskins are used to make one shaggy bag, while six are used to make a set of 'stones'. Having previously worked in sales and marketing for Icebreaker, Amanda is passionate about how incredible wool is as a fibre.
She is keen to spread the word in an interior design context: wool is robust, repels dirt, liquid and odour, and insulates against both heat and cold, making it brilliantly trans-seasonal.
At the company's Wanaka Concept Lounge, customers can have a play with the different colours, textures and shapes. That's when the penny drops, Amanda says. "Once you get people off their heavy armchairs and lounging on rugs and shaggy bags, they appreciate how the lounging system can totally transform their living space. They are connecting with nature and each other, freeing their spaces both inside and out."
Visit Wilson & Dorset Concept Lounge at 53 Helwick Street, Wanaka. Follow on Facebook or Instagram, or phone 03-443 4376.