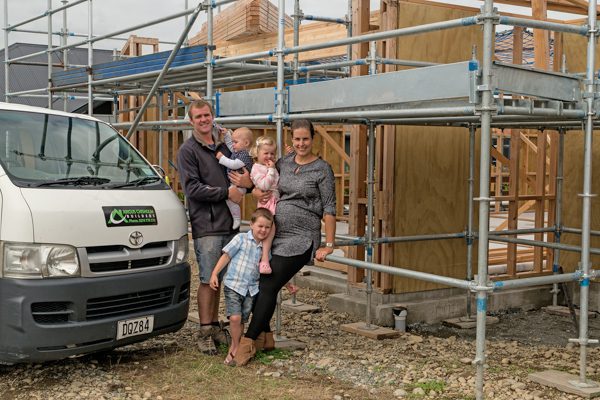 Reaching new heights: how the husband and wife team at Angus Chisholm Builders are building an impressive portfolio
Angus and Laura Chisholm are the husband and wife team behind Angus Chisholm Builders. Angus has been in the building trade since he left school. That's twenty years, a wealth of experience constructing everything from retaining walls and decks to architectural homes, townhouses and multi-unit buildings.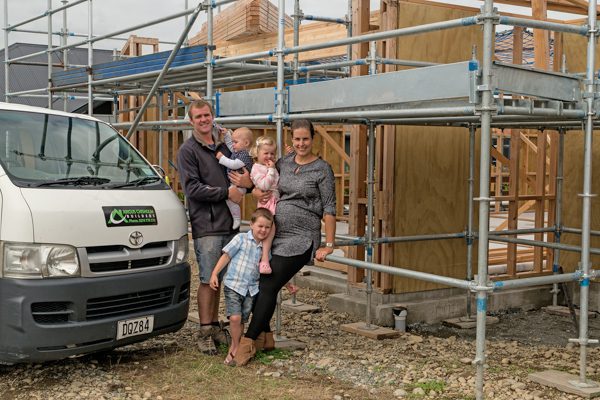 Not really content working for others, he branched out on his own early and has built a successful business, first as a sole trader then, in 2014, he incorporated the business with his wife, Laura.
Laura has a background in civil engineering, particularly water and waste-water reticulation. She has consulted for CCC and QLDC among others and has lots of experience designing and project managing the construction of waste-water systems, writing contracts and pricing.
Together, they have taken Angus Chisholm Builders to new heights. "We really do work well together. We understand all aspects of the building trade," Angus says.
With Angus onsite, managing every project, overseeing his builders, apprentices, and subcontractors, and Laura handling the admin, accounts, and client liaison – and 3.5 children! – Angus Chisholm Builders is a smoothly run business well placed to complete any building project.
"We're not scared of any job," Laura says.
Hill sites – always a challenge – are no problem. Angus has built homes in Prebbleton, Lincoln, Rolleston and many other places, fitted seismic strengthening to a motel in Akaroa, and built pole sheds and other farm infrastructure.
A Registered Master Builder, Angus Chisholm Builders offers house and land packages from design to compliance and more, such as light commercial fitouts, fencing, landscaping, renovations, alterations and repairs.
Contact Laura on 022 477 8270 or visit www.anguschisholmbuilders.nz.