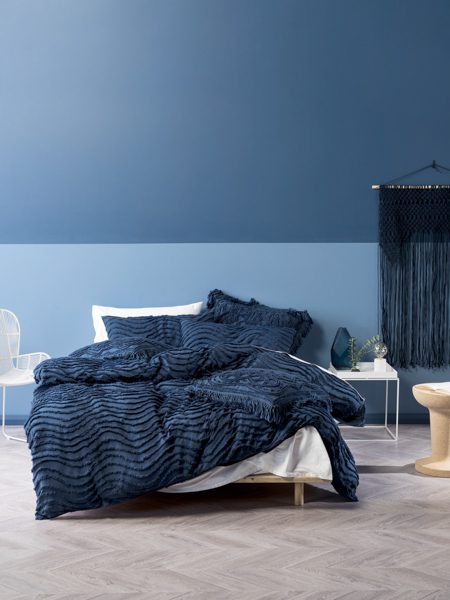 Dreamy denim decor: get inspo for your home from this fashion classic
The sartorial centrepiece of so many memorable outfits, from James Dean's rebellious revolution to Britney and Justin's infamous denim double-up, there's nothing more iconic than denim.
Decade after decade this style staple maintains its place on the 'latest looks' lists. Beloved for its timeless appeal and 'dress up dress down' versatility, it's always on trend.
But this shape-shifting chameleon has sidled its way into the home and according to the powers that be, adding a dash of denim is a sure-fire way to bring enduring style to any space.
Much like its performance as a fashionable powerhouse, when it comes to homewares, denim offers a not-quite-neutral alternative to all of those whites and greys, can play to a variety of aesthetics, and provides a sought-after splash of textural interest.
With options in dark-wash, chambray, faded and even the well-worn look available, there is something to suit every style.
So shop our inspirational look, or raid the wardrobe or thrift store to craft some clever creations all of your own.