---
When it comes to influenza, prevention is better than treatment, says Unichem Prestons pharmacist Ryan McNamara.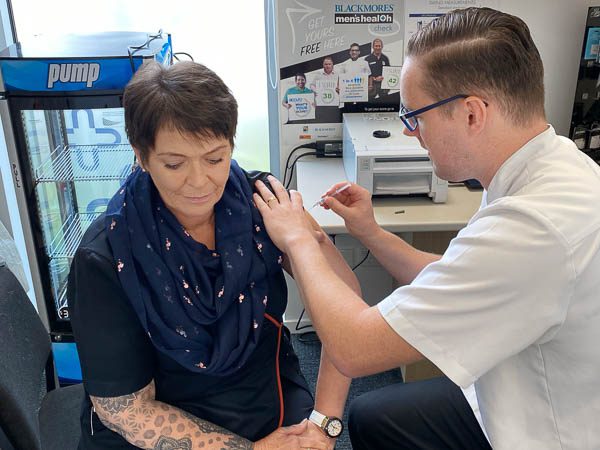 To make sure you're protected this winter, all you have to do is pop in for a quick consultation with a pharmacist – no appointments necessary – and one of the experienced pharmacist vaccinators will administer the vaccination instore.
If you're over 65 or pregnant, you're eligible for a free flu vaccine, but even if you don't fall into either of these categories, it's a reasonable fee for the vaccine which can be administered to patients 13 years and older.
After the vaccination, patients will be required to wait 20 minutes in store to check for any adverse reactions and your GP will be informed to update your records.
The Unichem Prestons team also offers flu vaccines off-site for large groups and workplaces, and to residents at Alpine View retirement village.
Ryan says making the vaccination free in pharmacy to those most at risk, (pregnant and elderly) adds another layer of protection for the local community.
"Having it instore and available to the general public means it's easily accessible and convenient to everyone," he says.
"The earlier you get your vaccine, the sooner you're protected, with the main flu season running from May to September, though it's important to remember that it's never too late in the season to get your vaccine."
It is available at Unichem Prestons pharmacy from April. For more information and updates on availability, keep up-to-date via the Facebook page.
For more information, phone 03 281 7889 or email pharmacy@unichemprestons.co.nz.
---