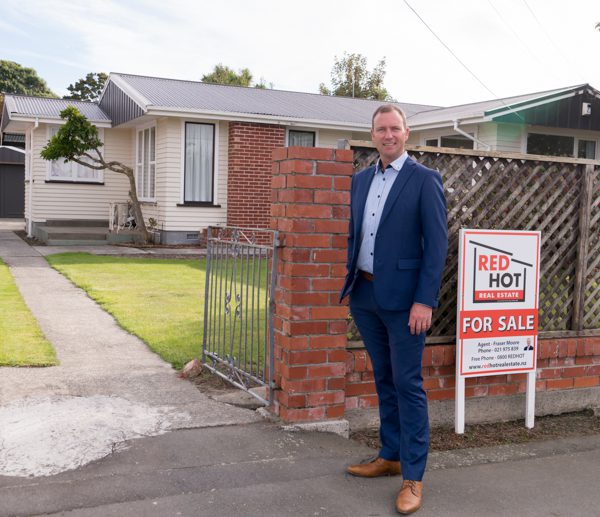 Property prowess: How Red Hot Real Estate is making a name for themselves as a friendly honest firm
Canterbury's Red Hot Real Estate is owned and operated by a down-to-earth family man.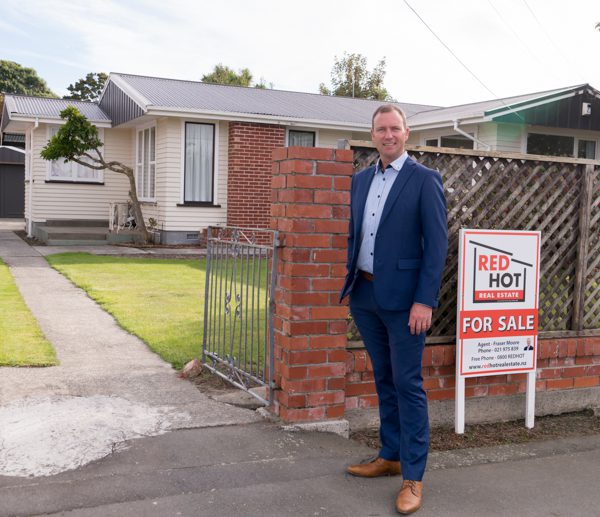 Fraser Moore has been simmering along building the marketing side of the business during the company's inaugural year – but now he's full steam ahead selling homes. The company name is striking. It stands out – just like these guys. "You could say we swim in the opposite direction and we try to be a little more real," says Fraser.
In their 20s, Fraser and his brother were landlords buying, selling and managing their own properties. Fraser was in his element, but then became a primary school teacher and subsequently ran an afterschool education franchise, before finding a business partner to fulfil his real-estate dreams at 37.
His wife, Karalee, is a teacher at Avonhead School, and they have two children at Russley Primary School. Drawing on past experiences, he relates well to people, understanding family-home intricacies through to lucrative property investment.
Fraser's Red Hot team includes Daryl Jones and David Eden. "We're not going to be the big guys. But we are people focused, instead of being solely transaction focused," he says. "So far we have sold 100 percent of our listed homes. We use all the reputable websites and print mediums such as the Property Press and local papers for advertising, and our photographer produces realistic, professional images."
As the Managing Director, he has the room to move and be flexible, culminating in a professional and personal service. The company offers very competitive commission rates that include some of the marketing – and there's no fancy overheads eating into anyone's budget.
Visit www.redhotrealestate.co.nz and phone Fraser on 021 975839 or 0800 RED HOT for an obligation-free market appraisal on your home.