---
It's right up there as one of the most important moves you'll make in your life. Little wonder that buying a home – whether it's your first home or your fifth – can be highly stressful, especially when you're not sure if you're making the right moves to get the best deal.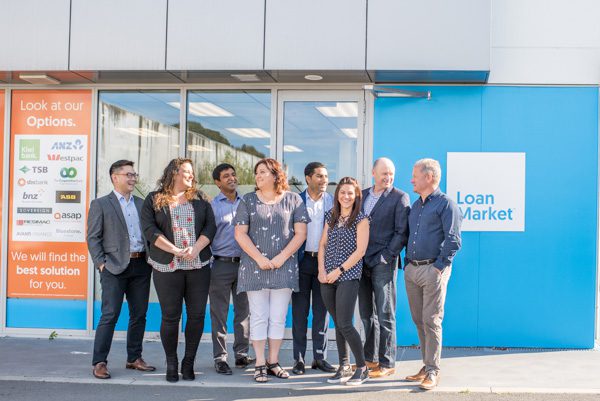 Based right here in Christchurch, the Nathan Miglani team is passionate about helping Canterbury people take the right steps to achieve the outcomes they're looking for while protecting their financial wellbeing – now and in the future.  As experienced mortgage brokers (Nathan is the number-one mortgage adviser for Loan Market in the South Island), the company has the expertise to help customers from all walks of life. It has helped hundreds of young couples achieve the dream of purchasing their first home.
From KiwiSaver and the HomeStart grant to lawyers, building inspections and insurance, buying a home for the first time can be overwhelming, so the Nathan Miglani team works right alongside home buyers to help them through the process, from working out a budget and saving for a deposit, right through to liaising with the solicitors to ensure settlement goes smoothly.
Getting onto the property ladder and buying a home can start to set you up financially for the future you've dreamed of – but once you're on the ladder you've got so much more to protect. So, when it comes to selling and buying again, it's even more important to get the right advice, especially if you have a young family to consider.
When life gets more complicated, with children, a business, marriage or separation, you need a plan that doesn't just work for you now but will fit your evolving needs for the years to come. Simply finding the lowest interest rate is not necessarily going to give you the best outcome. That's why the team takes the time to get to know you; not just securing a mortgage, but working out a plan to meet your future financial goals.
And after they have helped you with your mortgage, they can help you with everything else: investment property, business, vehicle or debt consolidation. Like bankers in the good old days, Loan Market is there whenever you have a financial query – just pick up the phone and call. Every member of the team has a strong banking background so you can be assured you're getting the right advice every time.
Client Care Manager, Teresa, has been in the banking industry for 27 years. Together with Client Experience Assistant Rebecca, she will work closely with you to ensure you have the very best experience with no mistakes that could jeopardise your hard-earned money.
Think of this as the beginning of a lifelong partnership. When your daughter needs a loan to buy a car or you decide to start a new business, you'll know exactly who to call!
---
---