---
Working Style's new collection celebrates the continued softening and evolution of men's wardrobes, with emphasis on garments that transition from work to play. We spoke to Creative Director Karl Clausen about inspiration for the collection and key styles and colours for the season.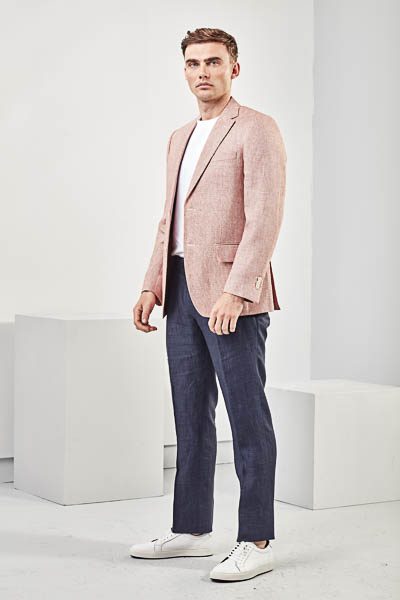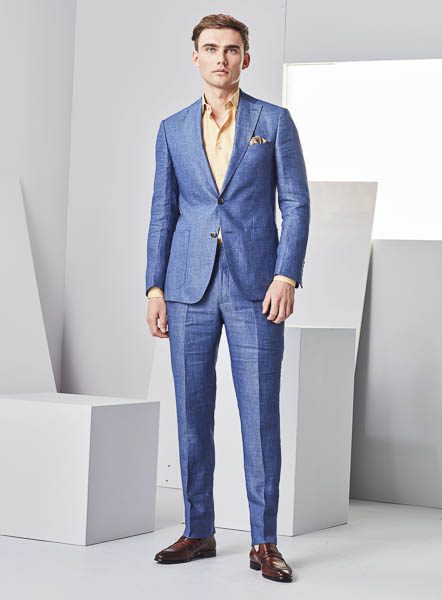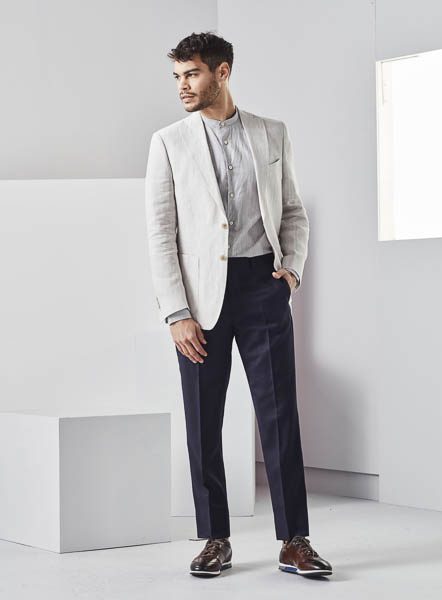 What are the main inspirations for the new collection?
This season, a tonal, fresh palette of Mediterranean blues, sage greens and earthy shades dominate the collection – it's really evocative of the season's essence.
---
What are some must-have items from this collection?
Our cotton suit separates are a genuine must-have. They are light-weight and breathable, which helps you stay comfortable during formal occasions in summer. Plus, they can be worn independently, adding flexibility to your wardrobe. You could wear the jacket with chinos or jeans or the trousers with a linen shirt or a t-shirt. As professional attire is evolving, there are fewer people buying complete suits. Guys can buy separates and it gives them the opportunity to get creative. You almost get five different outfits from buying just one.
The other must-have items from this collection are the linen chinos and drawstring trousers. Linen is a fantastic natural, breathable fabric for summer. Our linen trousers are cut easy in the leg offering a relaxed fit, but can be styled more formally with a jacket and tie if required. They are an easy piece to transition from being sharp to being laid back – allowing you to be stylish and comfortable at the same time.
---
What can men wear to a formal summer occasion?
Summer allows you to be more adventurous with colours: grey with green, or highlight a navy suit with a mustard shirt. Our range of half-lined pure linen suits allow easy movement, and bring a textural quality with their natural wrinkling. Wear them with loafers and keep cool from head to toe.
---
What's the new work dress code?
Modern work places are more casual – the traditional suit and tie is transitioning to a smart-casual look. It's still important to look smart at work and an easy way to dress up a casual look is to incorporate a tailored item: a tailored jacket with jeans, or a linen shirt with dress trousers.
---
Any styling suggestions for creating a smart-casual look incorporating sneakers?
The idea is to strike a balance between quintessentially formal pieces and their polar opposites. It's about how you pair the two. Sneakers have evolved into a bridge to instantly soften a formal look. They are easy-to-wear and our is range is created with the same attention to detail as our dress shoes. They are a sleek and contemporary design which look very sharp styled with chinos and dress trousers. The best part is they are extremely versatile giving you the freedom to style them as you wish. A pair of white sneakers is the new modern classic.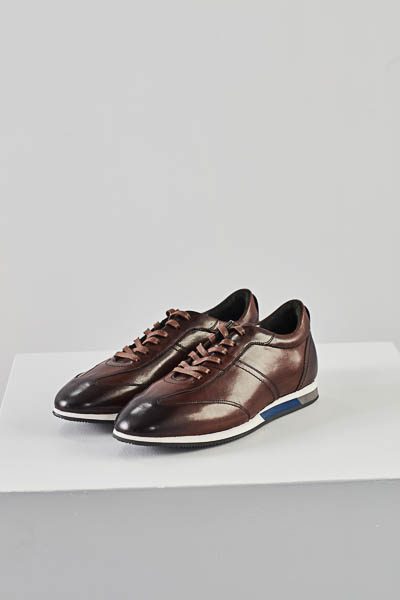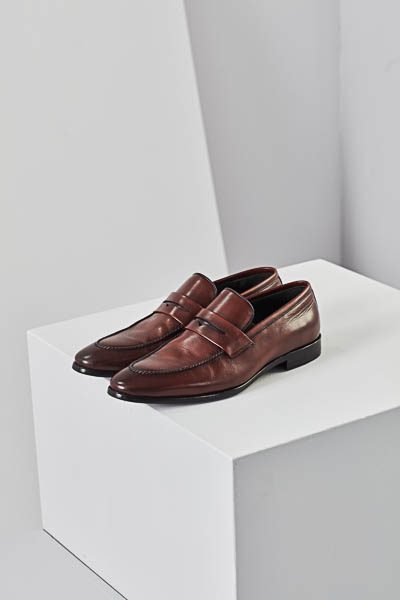 ---