---
Christchurch Immigration Health specialises in immigration, business and driver's licence medicals, and is conveniently located at St George's Hospital with excellent facilities and parking close to Merivale's coffee shops and mall. The team offers a friendly and efficient service at a great price, with the most five-star ratings in New Zealand.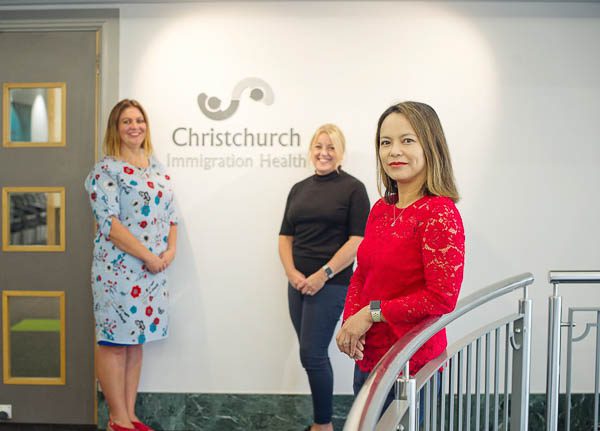 They cater to individuals, families and businesses alike, with the capacity to schedule your medical examination very quickly and have the results emailed to you the following day. What could be simpler? No waiting, no delays, a great price and the best Google reviews for an immigration medical clinic.
As a local business itself, the team behind Christchurch Immigration Health understands the importance of communication, service and efficiency. No one can afford delays because time is money, so for the next four weeks, they are offering a 10 percent discount on any general medical examination for any business that books five or more medicals on the same day.
Christchurch Immigration Health also understands the importance of a communication, convenience and quality service. Put simply, the ratings don't lie. So try their personal touch, book your medical today and let the team do the rest.
"Overall amazing, warm and friendly team. Super efficient too – did my medical in the morning and got my results in the afternoon. Highly recommended!" – N.F.
"An awesome experience from start to finish. Friendly, helpful and staff who make you feel at ease and Dr. Lisa has a wonderful warm approach. Very efficient and at a reasonable price too." – D.L.
Find them at St George's Hospital, 249 Papanui Road, phone 021 334 110.
---