---
Bespoke Cosmetic owner Nicky Blue has had a fascinating career, touring with some of the biggest names in music as a wardrobe mistress.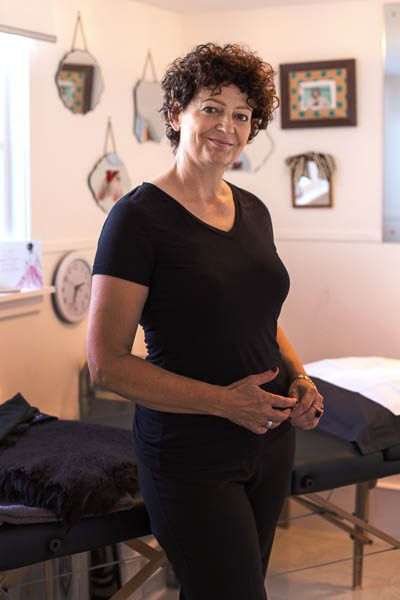 Watching makeup artists work their magic built the foundation for a love of makeup and great skin that has proved a common theme throughout her career and she worked locally as a makeup artist on commercial photo shoots before retraining in cosmetic tattoo and skin needling.
For Nicky, it's about so much more than making women look good; it's equally about making them feel good. "I've had the opportunity to work with some amazing women, but what I've found is that no matter how extraordinary these women are, we're all the same; we all have the same concerns and worries," she says.
"Everyone I've ever met, it doesn't matter how much money or fame they've accomplished, they're still searching for the comfort that comes with looking and feeling good." An important part of the business for Nicky is the supply of Cane + Austin products, developed by board-certified dermatologist and dermatopathologist, Dr. Craig Austin; a range that she passionately believes in.
"It's a range that women can understand, use and get results from," Nicky says. "Women want skincare to be simple and straightforward or we don't do it. These products slip into existing regimes nicely."
She is also the New Zealand distributor of Freedom natural deodorant and stocks her favourites from the Youngblood makeup range, providing simple lessons in makeup. "It's a satisfying mix of creative work, sales, marketing and distribution, while getting to meet wonderful people."
---