---
There's a special place to go in Hornby for anything to do with your ears and your hearing. It's the Hear Again clinic right next door to the BNZ at The Hub.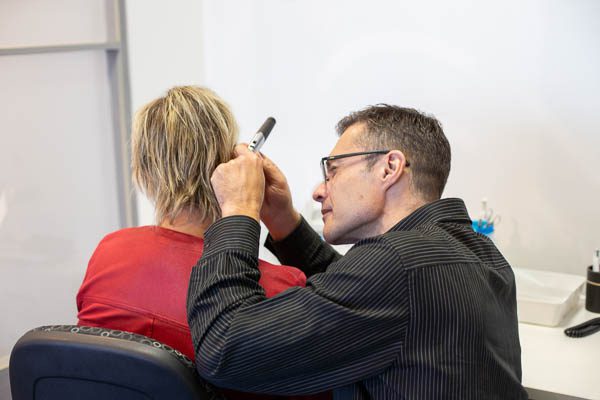 The clinic is very accessible for people on the south side of the city with parking right at the door and convenient opening hours; Monday to Friday 8:30am to 5pm and Saturday 9am to 5pm. No need to cope with traffic or parking in the central city and there's even the option of a home visit if you can't make it to the clinic. The goal at Hear Again is to make hearing care as easy as possible.
"We are a fully independent business based in both Christchurch and Auckland," owner Steve Foster explains. "Hear Again Hornby is our newer clinic and we are delighted that the team there is led by NZAS Audiometrist Neil Hardisty. Being independent means we can help our clients with all makes and models of hearing devices and give totally objective, honest advice."
The fundamental piece of advice both Steve and Neil offer is, "don't hesitate to have your hearing assessed if you suspect there may be an issue". Perhaps you might be experiencing a ringing or a hissing sound in your ears that you hadn't been aware of previously. Perhaps you feel that people around you in a social situation are mumbling; or perhaps your family are telling you that your TV is turned up far too loud.
"These signs might indicate a build up of wax in the ear or they might indicate some level of hearing loss. We can carry out a free no obligation hearing assessment to determine what the issue is. If it's wax, that can be removed safely, gently and painlessly with a microsuction machine. If we identify some other cause for the symptoms we can then begin the process of helping clients on to the road to better hearing by fitting the appropriate hearing aids." Invariably the reaction from clients once those hearing aids have been fitted is, "I wish I had done this years ago; I am hearing so many sounds I haven't heard for years from bird song to the lyrics of music".
Steve and Neil say that at first all the unaccustomed sounds can be a little overwhelming, so part of Hear Again's service is to prepare their clients for the change. They will initially set the hearing devices at a level where there is a definite benefit and then increase this over time. "Looking after our clients, really caring about their needs and offering a very personal approach is at the heart of everything we do at Hear Again. We look forward to helping you re-join the conversation and to 'hear again'."
---