---
As the new face of our city emerges with the revitalising rebuild well underway, we're discovering new ways of getting about that are practical, sustainable, cost-effective and fun!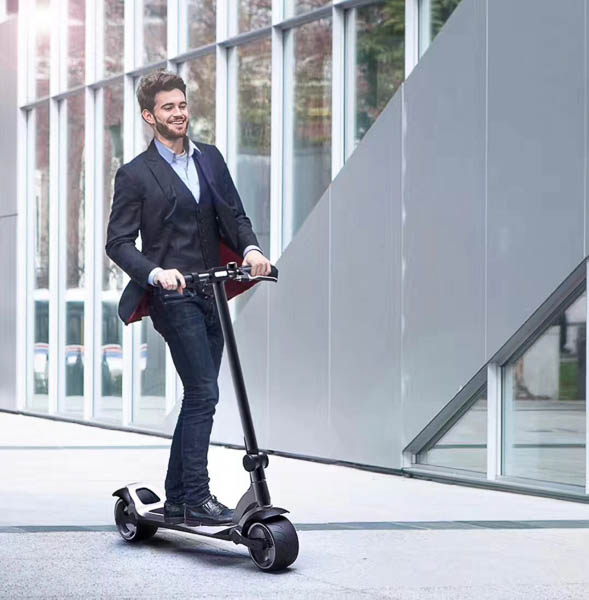 Electric Scooters Canterbury are proud to be at the forefront of meeting the needs of Christchurch commuters by providing quality selected scooters backed by an excellent sales and service support.
Their expanding range covers fold-up, ride-on commuter scooters; off-road cruisers; golf scooters, plus a range of high-quality fat tyre, kick fold-up scooters with front and rear suspension and disc brakes. The latter models are even puncture-proof.
Currently there are four options available of fold-up scooters that weigh as little as 10kg. These scooters can be easily stored and removed from the trunk of motor vehicles for a stress-free commute around the inner city or through congested shopping/business suburbs. They may be ridden on the footpath, cycle lanes or the road, and no licence, registration or WOF is required. The lightweight, fold-up features also make them ideal to carry on public transport or store neatly in a work space.
The scooters have a minimum operating range of 20kms, and up to 30kms plus on some models with a fully charged battery.
For more information on their products, the team at Electric Scooters Canterbury are only too happy to arrange a demonstration and assist customers in finding the right scooter that meets all their commuting requirements.
For further information, contact George Hayward on 021 025 46489, email evscooterscanty@gmail.com or visit www.electricscooters.kiwi.
---