A taste of Bavaria
---
World-renowned Cantabrian brothers Theo, Alex and Marcel, of Geisen wine fame, are the creative force behind one of the latest additions to hospo hotspot Riverside Market – Kaiser Brew Garden.
Fiercely committed to Christchurch, the German-Kiwi trio have collaborated with local hospitality personality Campbell Parker and expert brewer Dicky Fife to bring the quintessential beer culture of Bavaria to Christchurch's thriving hospitality scene. The venture pays homage to the original Kaiser Brewery of Bavaria, founded by the brothers' great uncle in the 1830s. More than 170 years later, the Kaiser beer business has been given a new lease on life.
An original handwritten family beer recipe given to the brothers on a trip to Bavaria is how the story begins. "The recipe has been tucked away but it arrived with us at the right time. The Canterbury earthquakes taught us that we had too many eggs in one basket in terms of our vineyards. We had brewing legend Dicky Fife on our Giesen team and, once he found out we had rediscovered our family brewing recipe… well, it was a no-brainer, Kaiser Brothers Brewery was born," Alex says.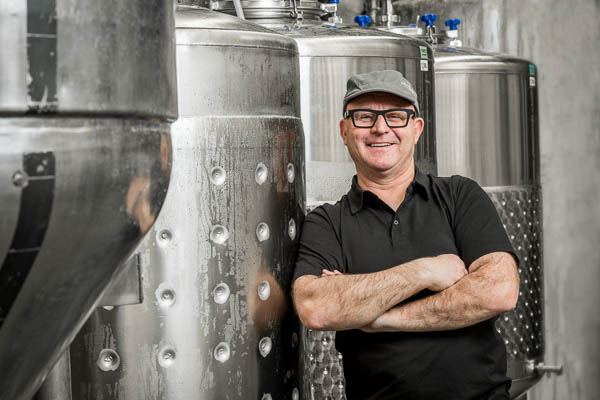 If anyone knows about beer, it's Dicky Fife – after all, he's the man behind Dux de Lux's famous Ginger Tom brew! A renowned Master Brewer and Senior Beer Judge who's taken out numerous trophies and medals for brewing himself, Dicky has taken the family's original recipes and handcrafted a range of Bavarian-inspired craft beers that are brewed locally – the Kiwi way.
Well-known hospitality operator Campbell Parker, who has set up and run many successful hospitality ventures, says although he was living in Spain at the time, he couldn't turn down the opportunity to partner with the Giesen brothers to establish Kaiser Brew Garden, so he packed up and moved home.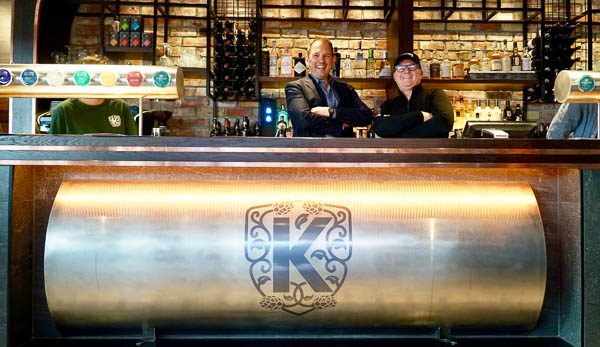 Campbell says Kaiser Brew Garden will be a perfect addition to the already popular Riverside Market. "It'll be a relaxing garden terrace above the hubbub of the marketplace, where people can pop in for a yarn. Our values sit nicely alongside Riverside's. We're keeping it fresh, fun and local," Campbell says.
With a working micro-brewery on-site, this roof terrace garden bar will be the only of its kind in the heart of the city. Here you'll meet old friends and make new ones as you sip on one of their delicious craft beers, ciders or fruity cocktails, and peruse a Bavarian-inspired menu that features German favourites like sauerkraut, flammkuchen and apple strudel.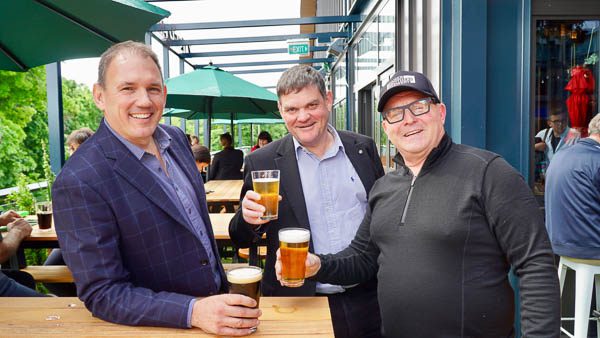 If you're heading to the Great Kiwi Beer Festival this summer, you can taste four of Kaiser Brother's Brewery's delicious beers (including one that's exclusive to the festival only!) and one refreshing apple cider – plus a shandy and lemonade will also be available.
---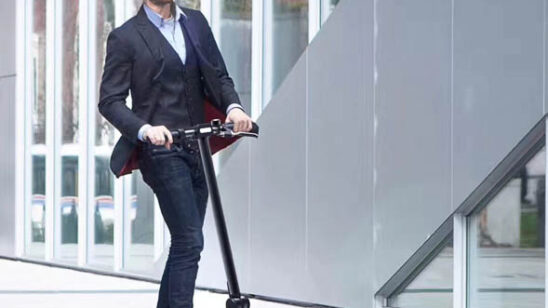 Previous Post
Next Post