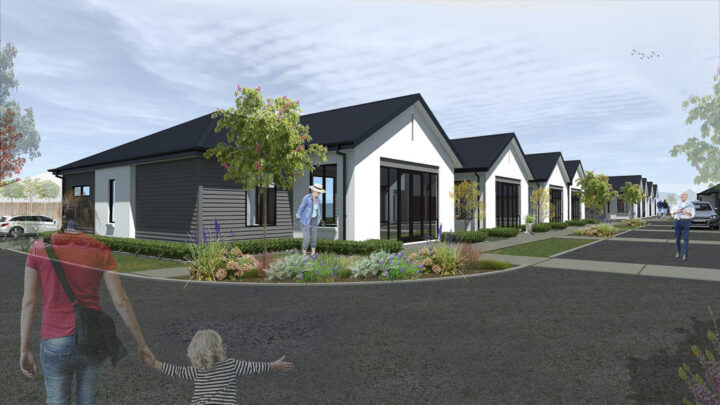 Intelligently designed for independence: HQ Construction x WindsorCare
---
Eight new architecturally designed villas in Shirley offer would-be buyers the chance to live independently, while still being connected to the services of WindsorCare. The 100 square metre north-facing single storey dwellings are constructed from durable materials chosen with long-term maintenance in mind.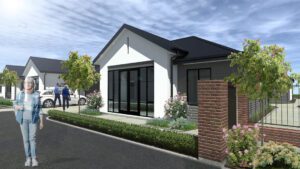 Opposite The Palms shopping centre and near the Shirley Golf Club – the two bedroom and 1.5 bathroom villas are a tempting offering for those aged 65-plus with time on their hands and who wish to be close to care services.
WindsorCare is a charitable trust which provides independent living and care options for resident through their retirement years, and Sales and Marketing Manager Alison Fleming says the brand-new villas are custom built to accommodate older residents.
Level entry into the units and the showers, means safe and easy access for the residents.
Wider doors and hallways allow for wheelchairs and walkers, and lower, shallow cupboards ensure easy accessibility.
Fully insulated, double-glazed, and fitted with medical call bells and heat pump – the sunny homes have intelligent landscaping to offer aesthetic appeal, with no lawn mowing or laborious gardening.
"They are directly opposite The Palms shopping centre, so it is just a quick walk across the road to do the shopping, see a movie or have a coffee," Alison says.
HQ Construction founder Huntley Quinn says the build was initially disrupted by Covid-19, but his team made up the time since – handing the project over three weeks earlier than expected.
"There was really good collaboration between the board, the GM the architect and the builder. It's been a transparent and open relationship right through."
Huntley says the aluminium windows, Rockcote cladding and iron long run roofing make for easy maintenance, and interior features like tiled bathrooms make it easy clean and sleek looking.
"They are all maximised on the north facing site so the sun is shining into the living areas. The internal access garages with in-built laundries also adds extra convenience."
Visit an open home on Saturday November 28 or Sunday December 5 from 1pm to 5pm at 16 Golf Links Road, Shirley. Call 022 6200 839 or 03 385 3179 for more information.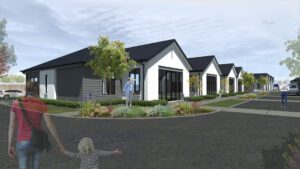 ---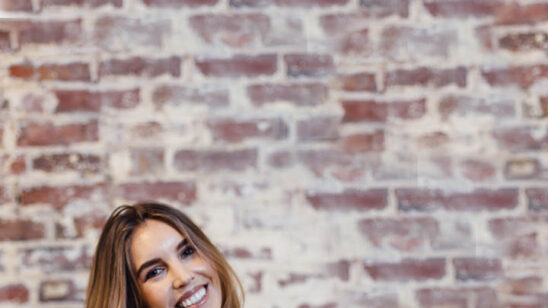 Previous Post