---
The Brothers Green have seen the future and it is sustainable, easily accessible, incredibly nutritious, and inextricably bound up with hemp. So much so that The Brothers have opened a new processing facility in Hurunui District, making hemp cultivation a viable option for farmers keen to start growing plant-based protein.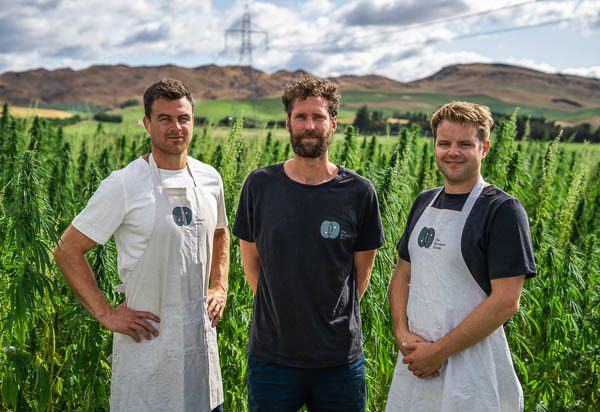 The facility dries and cleans the seed, and turns it into the raw ingredients of hemp protein powder, hemp flour, dehulled hemp seeds and hemp oil. Head of Development Brad Lake says they are looking to include full traceability, so customers know where the hemp grew, was processed and the products it is going into.
Brad's favourite from The Brothers Green range is the Hempy Bar – a snack bar you can buy at New World and PAK'nSAVE supermarkets nationwide.
"Containing 17 percent hemp, it is way ahead of any other hemp bar and it demonstrates the possibility of hemp," Brad says.
The bars come in choc coconut and choc berry. Plant-based, nut-free, no refined sugar, vegan, and gluten-free, they fit well with low carb and keto eating at 30 percent protein, 40 percent fat, no sugar and low carb. Hemp is high in omega 3, fibre, magnesium, potassium, iron and zinc, appealing to flexitarians reducing animal proteins.
Containing all 20 amino acids, the packaging is all home-compostable.
Agriculturally this crop is spray-free, harvests in less than five months and requires little water, so tie some hemp into your life.
---