---
Die-hard fans of the Purple Weka Café & Bar know their fave dish is always on the menu, hence the beeline to the awesome central oasis at 48 Fitzgerald Avenue.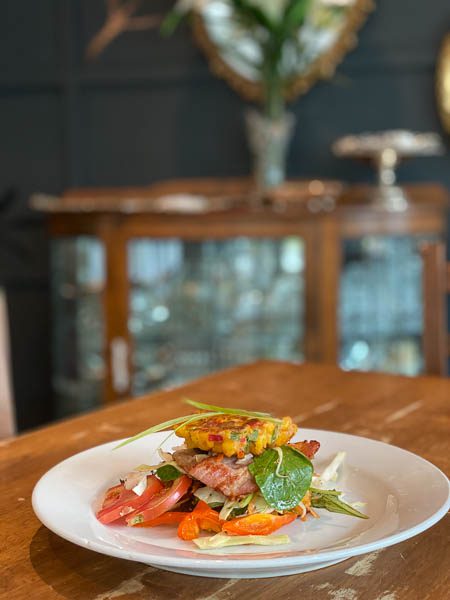 Owner Stu McDougall daren't retire his creamy mushrooms on ciabatta from the menu.
There's nothing nicer in autumn than a feast of juicy mushrooms piled high on the plate. Add an extra of egg and bacon and this fan favourite can't be topped.
For a real comfort food fix, his grandma's old-fashioned savoury mince on toast recipe brings back memories.
Traditional deliciousness. The special twist is the soft poached egg on top. "A poke with a fork and it drizzles through the mince – divine," Stu says.
Corn fritters and bacon with the tangy house-made relish is simply delish any time of the day.
Accompanied by golden fries and fresh green salad, lunch icons include the beaut Battered Blue Cod or try the grand Gourmet Angus Burger – a massive mouthful with onion, Swiss cheese and bacon in a corn dusted bun.
"It's a huge meal," promises Stu, which means plenty to spare to toss a few crumbs to those pesky purple wekas.
Wash down with a house wine, beer, or a great coffee and the day couldn't get better.
Be amongst the cheery banter inside or soak up the sun outdoors, from Monday to Friday 6am to 4pm and 8am to 3pm Saturdays and Sundays, with the kitchen closing up at 2pm daily for menu meals.
Phone the Purple Weka crew on 03 366 0258.
---