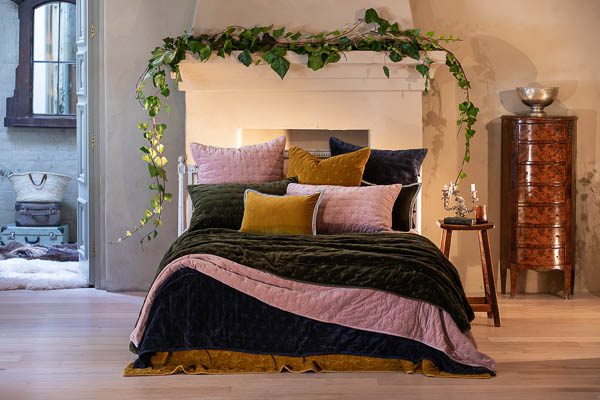 What's trending in textiles?
---
Paula Wallace and her creative team at leading homewares brand Wallace Cotton find inspiration from nature in both New Zealand and around the world, translating this into luxurious and impeccably crafted bedlinen, homewares, sleepwear and accessories.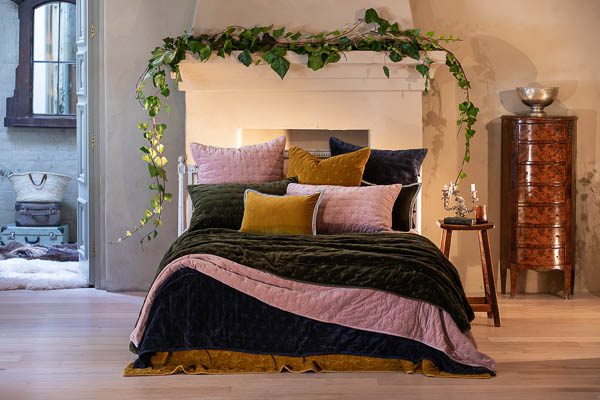 We catch up with Paula, who is fresh from Europe's international textile fairs, about her take on the leading trends for the cooler seasons.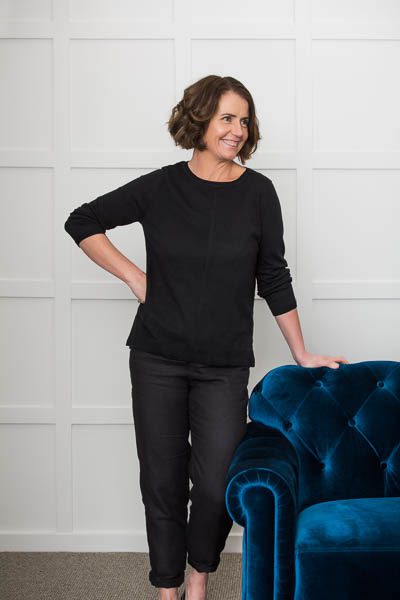 ---
Every year you visit the international textile fairs in Europe. What bedding and homeware trends did you see coming through?
There are always a few trends flowing through the trade fairs, some of which are more relevant to our shores and our homes in New Zealand.
We are seeing a real return to natural textures and organic fibres, plus some amazing recycled yarns are being developed for use in outdoor fabrics and rugs.
A strong theme we were so pleased to see emerging is less wastage, encouraging buyers to make more thoughtful choices about how we decorate our homes, with quality more important than price and fashion.
In terms of colour trends; there is a shift from stone and grey tones to oatmeal tones as base neutrals, with gelato shades of mint, watermelon and lemon as highlight colours accenting warm whites.
---
How much is New Zealand influenced by European design and interiors trends?
Our light in New Zealand is quite different to Europe so the beautiful strong colours that we see in European interior ranges can look harsh in our sunlight.
We tend to take those colours and tone them down, so the colour intent is there without blasting you out of the room or keeping you awake all night.
---
Who or what are you most influenced by?
I am most affected by my emotional response to colour and texture, a good stripe combination will always catch my eye, and I regularly fall in love with beautiful painterly designs.
Textiles can create emotional memories, and lovers of beautiful bed linen like myself and many of our customers often have large collections of textiles that they cannot bear to throw away.
---
What's the easiest way to transform a bedroom for autumn/winter?
Colour can instantly create a change of mood in a room, so deep warm tones will make your bedroom feel cosier and comforting through winter.
Easy additions and updates include adding colourful throws, delicious velvet quilts and cushions, beautiful printed bedlinen, or thick comforting textures.
I think it's important to create a space that feels comfortable and cosy and warm, somewhere you can feel safe to relax, unwind and recharge.
---
Do you have a favourite product or print from this season's collection?
I have to say Amarante bedlinen is making me swoon this season, along with the beautiful rumply linen Kipling blankets and throws.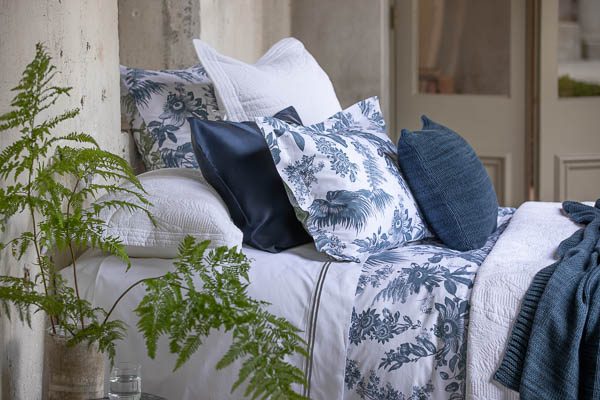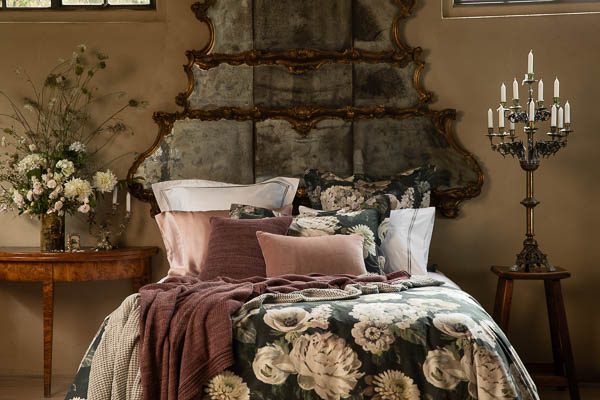 ---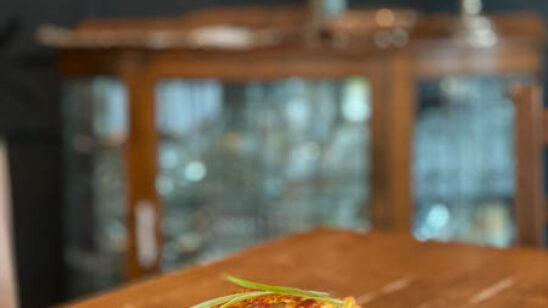 Previous Post
Next Post