---
At Hallmark Homes, your health is the priority. With 700,000 Kiwis requiring treatment for respiratory illness and a significant correlation to our damp and draughty housing stock, the team at Hallmark are industry leaders, promoting the 6 Homestar Rating for every home they build.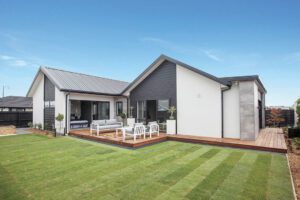 So committed to the healthier home approach, that for just $5000, clients receive the Healthy Homestar Package.
This fabulous package includes upgrades to the build worth up to a staggering $16,000, and results in certification as a 6 Homestar rated home.
The upgrades offered in their Healthy Homestar Package that result in a warmer, drier, and healthier home include: thermally broken joinery which prevents the transfer of cold temperatures through the aluminium, Low-E glass which also reduces the transfer of heat, upgraded insulation, upgraded ventilation to reduce dampness and mould, upgraded tapware to reduce water consumption, plus energy efficient lighting.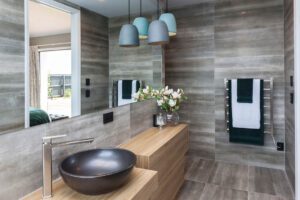 "In the longer term all our clients are paying less for energy, using less water, improving the health of themselves and their families, plus they are receiving up to a 1 percent discount on their Home Loan Interest Rate, a benefit only available on houses that are certified 6 Homestar or more," says Director Mike Bonne.
The team are thrilled to offer the latest round of their Healthy Homestar Package this month, through to the end of March 2021.
Hallmark's stunning new show home at 162 Southfield Drive, Te Whariki in Lincoln recently won a Gold award at the House of the Year Competition.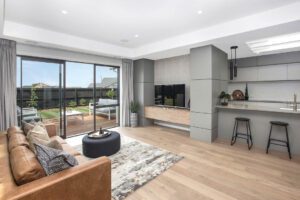 Featuring a 2.55m stud height, it is fitted with Google Nest smart home automation, a designer kitchen and a covered outdoor entertaining area which leads to the sheltered and peaceful garden with its water feature focal point.
This stunning home is open Wednesday to Sunday, 12pm to 4pm. See you there soon!
---