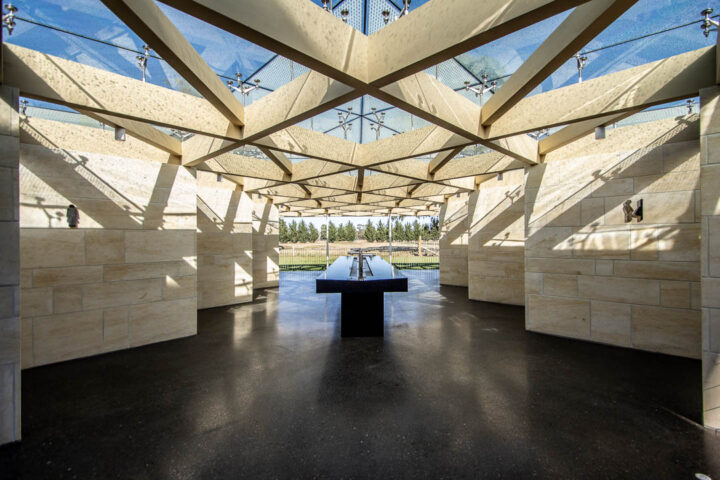 Award-winning Architype: Architype NZ
---
At Farmers' Corner, a tourist focused retail and restaurant business just outside of Ashburton, the owners decided to commission a new bathroom facility outside the main complex. They briefed Architype to create a unique "experience-centred bathroom facility," and just like that, visiting the restroom was never the same again.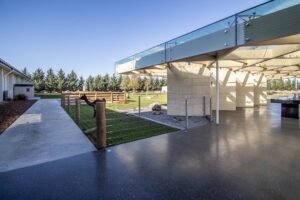 Director of Architype Tim Ross and his team delivered a New Zealand Institute of Architects award-winning pavilion which connects visitors to its rural landscape, and you can see why the judges just couldn't go past this audacious, original, and downright breath-taking structure.
The pavilion is constructed of a lattice of timber framing supporting a faceted glass roof. The timber structural grid is supported on a series of Oamaru sandstone fins which provide the divisions for the bathrooms and form the central open area. Located on the entry axis of the main building, the axis continues right through the centre of the pavilion and leads the eye out into the landscape.
Either side of the central axis, the pavilion is divided into private bathroom modules looking through full height fritted glass to the fields beyond.
"We knew this location required something special," says Tim. "And we are thrilled our clients' vision for a bathroom beyond the norm allowed us to create something that we believe will be wowing visitors for decades to come."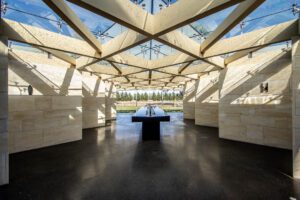 ---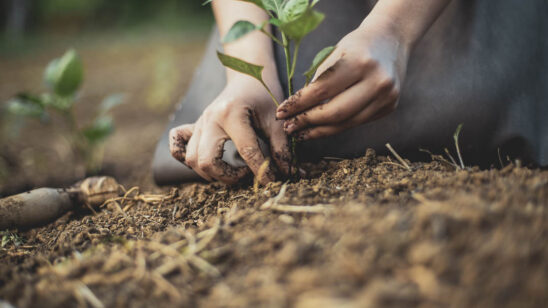 Previous Post