---
As we near February, our gardening philosophies turn to the tail end of summer, and, for some organised green thumbs, even preparing for winter. Here are Metropol's tips for late summer in the garden.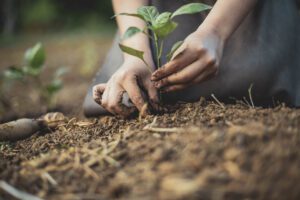 WATERING
And weeding, mulching and feeding should be top of the topiary to-do list at the moment. Water deeply and regularly with the aide of mulch to hold the moisture in the soil and prevent those pesky weeds from reigning free.
FLOWERING
Pick those flowering roses, dead head old flowers and spray to protect against nasties. It's also time to start planting early summer bulbs like tulips, daffodils and anemone from now until autumn. Staggering your planting will mean continuous floral displays through spring.
EATING
Filling your fruit bowl and vege drawer each day with the bounty from your edible garden is a tasty way to encourage late fruiting. Don't stop planting lettuce and herbs, but unless you have a greenhouse you'll need to give the softer, fleshier vegetables a miss. You can start preparing your winter vege garden, too.
---