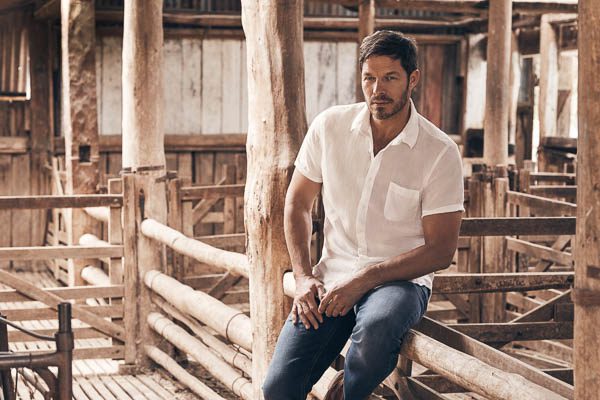 Get your style game on
---
There may be a proverbial 20-year cycle that dominates fashion trends but men, that's no excuse to wait two decades until you're back in style again! We've hunted out our top picks to keep your wardrobe at the top of its game this season.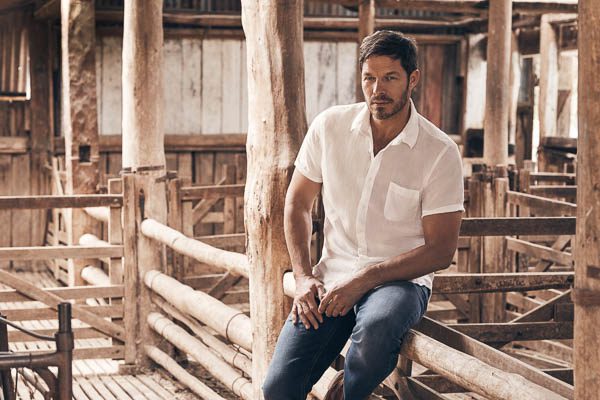 1. Dyed vibe
Street style stars like John Mayer, Justin Bieber, and Jonah Hill brought back the dyed vibe in 2018 and it's a laid-back look that doesn't seem to be getting pushed off its perch anytime soon.
---
2. Not fading away
While there will still always be a place for the dark-rinse, straight leg pair of jeans, light-wash denim isn't fading off the sartorial consciousness anytime soon. Rocking denim is all about the contrast, so team your light-wash with a cool dark navy coat.
---
3. Sweet like chocolate
If you're looking to mix up your neutral go-tos (the classics; navy, grey and white), brown is the new black. Even though chocolate is life, brown is about so much more than these sweet hues, with a range of browns from light oatmeal to dark olive khakis making the what's hot list this year.
---
4. Newsboy cap
Newsboy caps are a fun addition to menswear fashions in 2019. To pull it off, stick to a hat in pure wool or a wool blend and interesting textures like tweed and herringbone will get you extra points.
---
5. All puffed up
These big, bulky pieces of outerwear provide insulation from harsh weather like no other. As always, black is a tempting staple, but the trick here is to bring some colour to the drab streetscapes.
---
6. Corduroy comeback
It was once hot, then very much not, but it seems for winter 2019 we are set to once again embrace the nostalgic familiarity and dependable practicality of corduroy. Heavy duty and hard wearing is the name of this sartorial game, making it a men's wear must-have for the cooler months.
---
7. Do what suits
When it comes to formal wear, double-breasted suits – in their multi-button finery – are a man's 'breast' friend. When it's time to suit up, plaid, navy and charcoal are firm favourites and, while there are no hard and fast rules for the accompanying trousers, pleated trousers are a popular pairing with the jacket shape.
---
8. Plaid pant
The seventies have been staying alive in menswear in one form or another for years, but that didn't stop the era from staging an outright onslaught on our wardrobes in 2018. Thankfully rather than disco hair and platform shoes, this year it's all about the plaid pant. Make sure you pair your plaid with a common colour in your closet so you can mix and match outfits.
---
9. Vintage arm candy
Small, vintage style watches have been making a comeback for the last few years and that's not expected to change anytime soon, as we're increasingly seeking simple, old school aesthetics with a smaller watch face. We're starting to see more 40mm watch faces than the 42-45mm these timepieces had crept up to.
---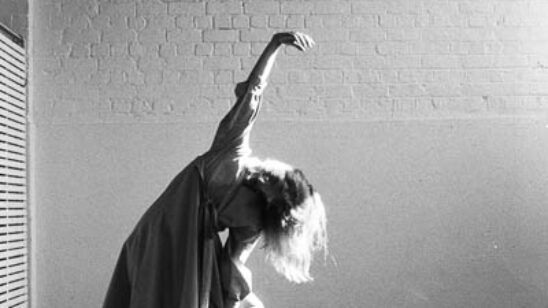 Previous Post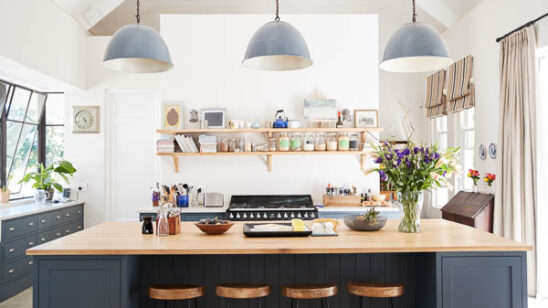 Next Post