---
We've mastered how to hygge our home, by creating a serene and clutter-free space, it's now time to learn to lagom. While the words appear to be a scramble of Scandinavian slang, beneath the surface lies very interesting inspirations for decorating your home.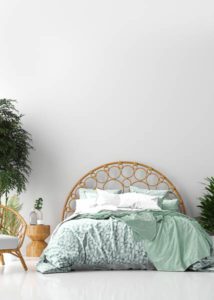 While there is no direct translation from Swedish to English, it roughly means 'not too much and not too little – just right'.
This way of thinking is a great idea to channel when you're decorating your home this summer.
Niki Brantmark could be classed as the queen of lagom with her book, Lagom: Not Too Little, Not Too Much: The Swedish Art of Living a Balanced, Happy Life, that started it all.
She gives eight basic tips to lagom.
De-clutter – this speaks for itself.
Bring in nature – there should be a balance between the home and the environment around it. If you live by the sea, seashells or pebbles are a nice way to incorporate this.
Use muted colours – Swedish homes like to keep it simple with very organic and muted tones.
Try textures – experimenting with throws, rugs and other textures is a great eye-catching addition to your home.
Incorporate plants – low maintenance ones are great.
Pay attention to lighting – utilise that natural light!
Go vintage – creates a comfy and cosy feel.
Keep it pristine – carpet is hard to clean, so get rid of it altogether.


---