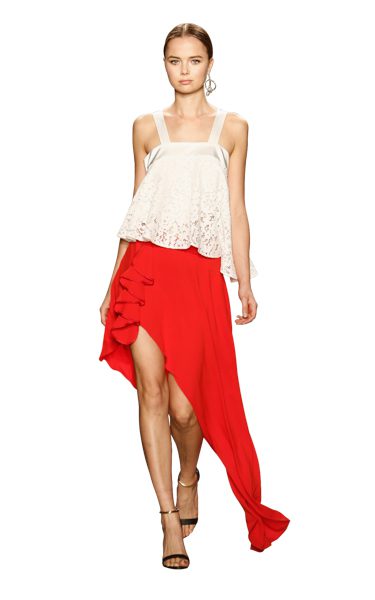 Diagonal dressing: The puzzling new trend
Some things in life are all about keeping on the straight and narrow. But this season, the beauty is in the asymmetry.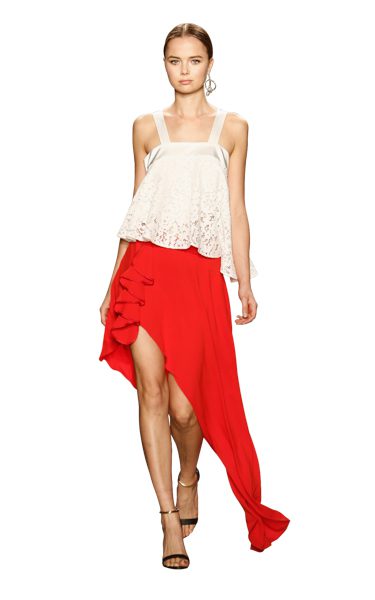 Designers are stepping outside of the sartorial box, working dramatic asymmetry into their creations and it's not just about high-low dresses and diagonal hemlines.This year it's all about hems that go sideways, hems cut in multiple jagged angles and high-low dresses with the longer side in the front because, the 2018 incarnation of this creative creationism is all about an unexpected silhouette.
Meanwhile, we're increasingly seeing asymmetrical necklines and mismatched earrings, as this fashion makes its way north.Australian designer Haus of Song (pictured) has balanced an asymmetrical skirt, asymmetrical lace top and mismatched earrings all together, creating a look that is effortlessly chic. After all, symmetry is overrated anyway.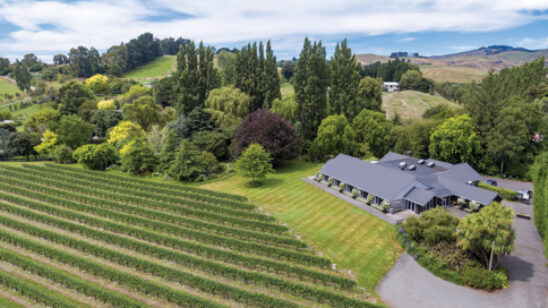 Previous Post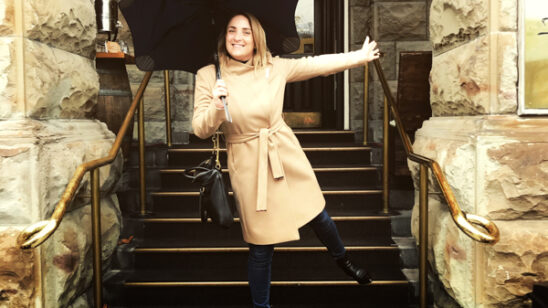 Next Post