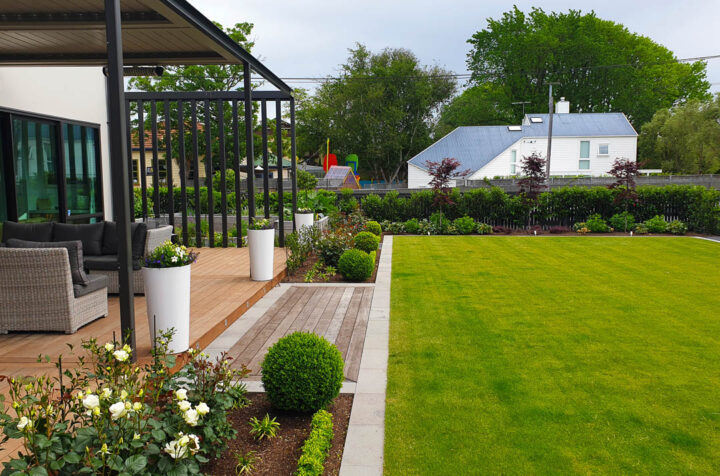 Design all over: Inside-Out Design
---
Their clever name sums up their focus – on the inside and the outside of a home. Boutique company Inside-Out Design delivers a personalised design service across a range of design fields, but with an emphasis on landscape and interior design.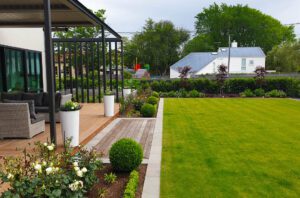 It's a family business with brother and sister, Ben McMaster and Jane Rennie. Ben's speciality is landscape design while Jane's is in enhancing interiors.
Each of them leads a small team dedicated to creating sophisticated environments for the modern lifestyle.
Having several design fields under one roof makes for a very creative environment that enhances the design process between house and garden.
Homeowners all over the country have benefitted from the expertise of Inside-Out Design, including here in Christchurch.
A recent design and build project by Inside-Out Design of a large property in Bristol Street (above) entailed a total remodelling of an existing garden.
The contemporary house is now complemented by a modern, functional garden with a classical essence that Inside-Out Design is renowned for.
It caters for all seasonal interests throughout the year while maintaining structural elements which anchor the garden with the house.
Moving towards the coast Jane and Ben have loved working closely with the residents of an inspiring Godley Drive.
Balancing bolder hues and natural tones found within the coastal environment was all part of the design philosophy.
The stunning handmade wallpaper carefully hung by Apollo Painters in the entrance really set the stage.
The guest bathroom (right) gave the opportunity to play with contemporary forms and materials with the beautiful natural travertine stone laid by Terra Nova Tiling providing the perfect backdrop and compliment to the warmth of the bespoke timber cabinetry and stone basin. Statement pendants were carefully selected to add a unique design element.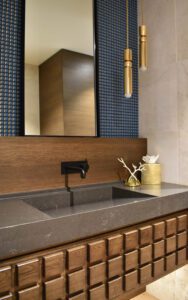 Contact Inside Out Design on (03) 355 3120 or  info@iodesign.co.nz.
---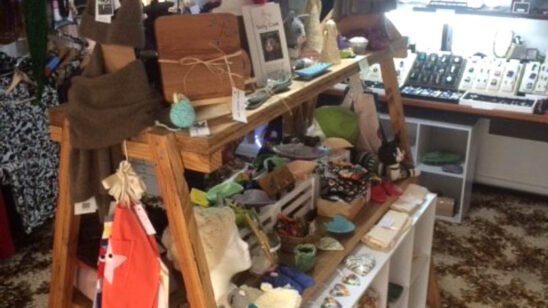 Previous Post