---
Only one hour from Christchurch, one ninety nine is a café and espresso bar that's tucked into an alleyway at 199 Burnett Street, Ashburton.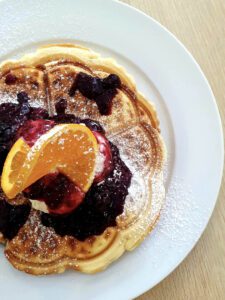 "We've been told there's a definite Wellington and Wanaka vibe going on here, so that speaks volumes," says owners Gareth and Jamie Cadogan.
Gareth and wife Jamie have worked in the hospitality industry for the past 17 years; they ran cafes in Oamaru before opening one ninety nine in July 2020.
A personal, hands-on service is paramount to this hard-working couple; apart from one other staff member, it's Gareth and Jamie manning the cabinets and counter, preparing menu food, pouring espressos, and making the delicious, locally sourced food onsite.
"One ninety nine was born from a love of outstanding coffee, amazing food and a passion for hospitality," says Gareth.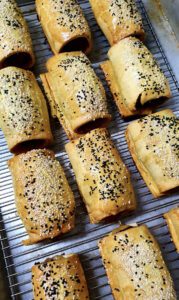 Catering is another major component to the business – from corporate events, workplace morning or afternoon teas, a special anniversary celebration or Christmas function, nothing is considered too big or too small.
There's even a dedicated family space. "As the parents of four kids ourselves, we know how great it feels to enjoy five minutes with a coffee and delicious food, and let kids be kids with zero worries!"
Check out the café on Instagram @oneninetynine.cafe, phone (03) 307 7477 or email oneninetyninecafe@gmail.com.
---