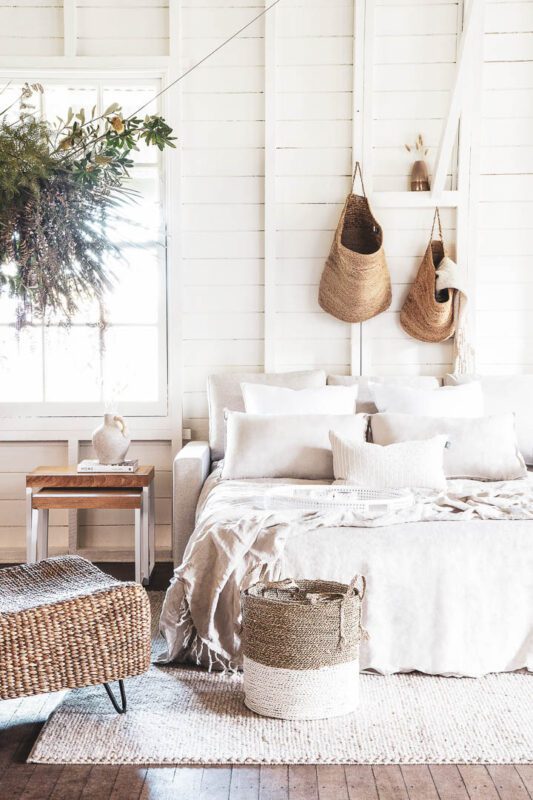 Bedside manner
---
The ultimate organiser ensuring everything you need is at arm's reach, bedside tables combine both form and function.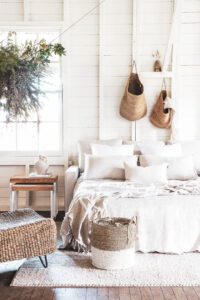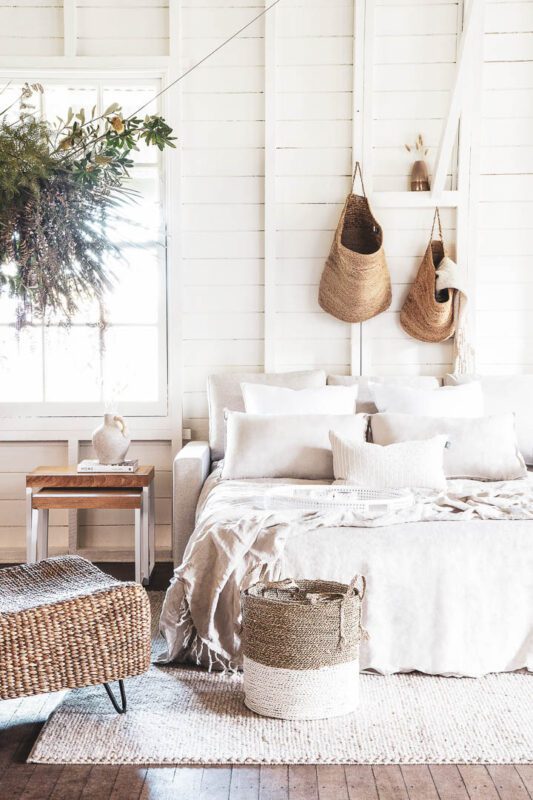 Whether you like to let it all hang out with an open design or tuck it all away with a drawer, there's an option for everyone and choosing the right design can play an important role when it comes to your comfort and wellbeing.
First things first, bedside tables have traditionally been purchased in pairs. But that's no longer the case. Choosing two different designs or simply just having one bedside table is a great way to express your creativity and mix things up.
As with all your furniture, it's important for your bedside tables to vibe with your overall theme, whether it's ultra-modern, rustic or somewhere in between.
The laws of feng shui dictates a preference for soft or rounded corners and these curved options are becoming increasingly popular, creating a softer vibe in this space.
Timber tables, with their natural vibes, are a strong antidote to our tech-heavy lifestyles, creating a calming effect that we're craving right now, while whites and greens offer another option to satisfy the senses.
Meanwhile, designers are expecting bedside tables devoid of legs and bases to have a serious moment in 2021, attached instead directly to the wall to create a floating effect.
---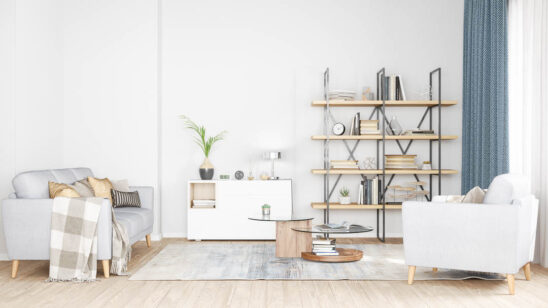 Previous Post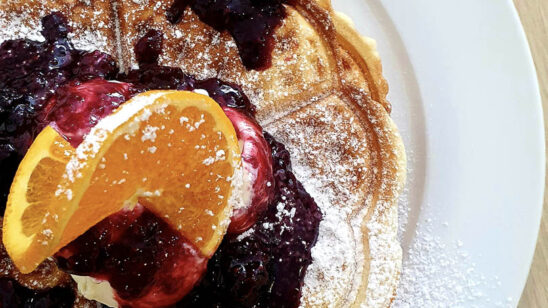 Next Post