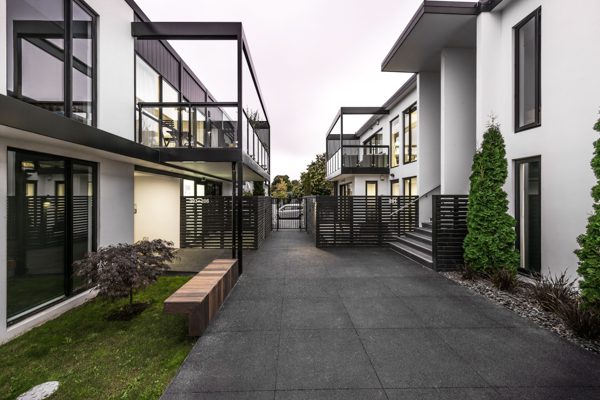 Creating a Central Community: Cymon Allfrey Architects
There is a common misconception that living in the centre of a city, especially residing in an apartment complex, means you forgo the sense of community found in a quiet cul-de-sac. However, this doesn't have to be the case. And, with a little planning and focus, our central city can become a united, diverse community, equaling even the most tight-knit neighbourhoods.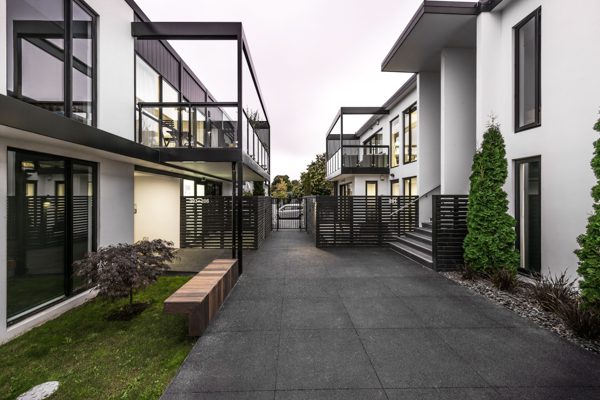 While it is exciting to see energy and life back in central Christchurch on a larger scale, with public parks, fruit trees, market stalls and vegetable gardens servicing the wider community in abundance, I can't help but feel we could be doing more to bring a small-scale neighbourhood quality to city developments. Unfortunately, it seems it has become the norm to simply squeeze a suburban housing typology onto a small city site, rather than considering how the occupants could interact with one another. Preferably, we want to prevent a situation where 'resident A' drives straight into their internal-access garage, closes the door and has little contact with those living around them. The importance of getting to know your neighbours seems to have diminished in recent years and I think it is vital we make this a priority again.
In many of the apartment developments Cymon Allfrey Architects have designed, we have purposely built community spaces, ensuring engagement between neighbours. Communal areas are crossed on the way to front doors, with occupants hopefully bumping into and getting to know each other in the process. This not only cultivates a strong sense of belonging within the development, but also adds an extra layer of security for the occupants; knowing neighbours are looking out for them and their home.
Instead of every apartment within a complex having a tiny piece of private outdoor living area, why not combine all those individual areas into one large communal space; space that can be utilised by individuals when entertaining their friends and also by the whole community when socialising together. Let us once again connect and engage with our neighbours, learn from each other and broaden our horizons.
We have much to learn from the flourishing harbour town of Lyttleton. Developing and maintaining a sense of community appears to be high on its priority list and it's doing it well. Like Christchurch, the town of Lyttleton often holds large-scale events such as the recent Festival of Lights, welcoming not only its own community but people from all over the region. While these events are great for the town, Lyttleton seems to take care of its people and fosters opportunities for the smaller community to thrive. Can we bring this level of engagement back to the scale of the quiet cul-de-sac and help reconnect neighbours within singular complexes in the city?
Living in Central Christchurch doesn't have to be isolated and detached, with some attention and a subtle mind shift, it too can become a bustling, community-focused neighbourhood.
www.caarc.co.nz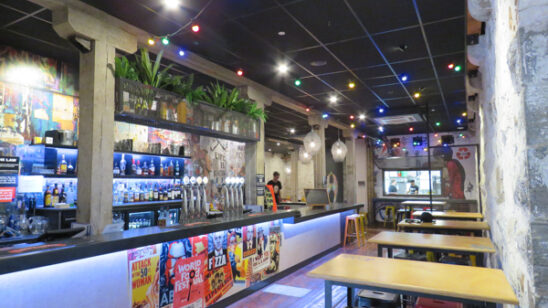 Previous Post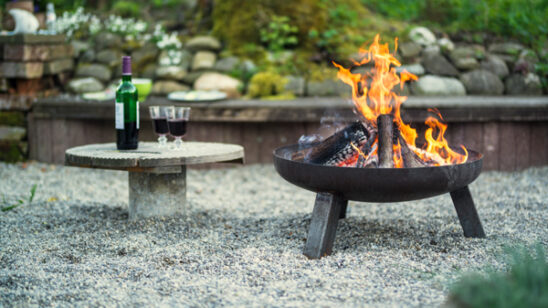 Next Post