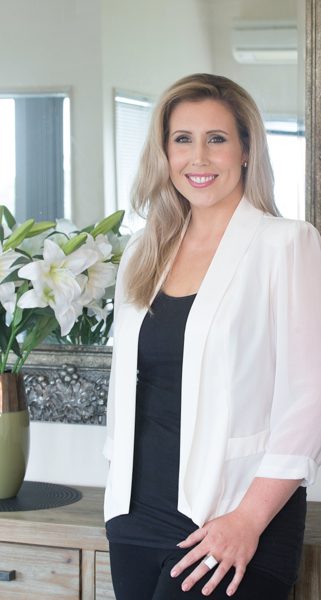 Brow Queen takes salons by storm: how micropigmentation specialist Pip McGregor is now making waves in the cosmetics industry with her own brand Lauren & Louise
Micropigmentation specialist Pip Mcgregor is well known throughout the country for producing stunning eyebrows and now she's set her sights on the New Zealand cosmetics industry. "Historically New Zealand salons have had it tough sourcing excellent product with healthy margins that clients love," she says.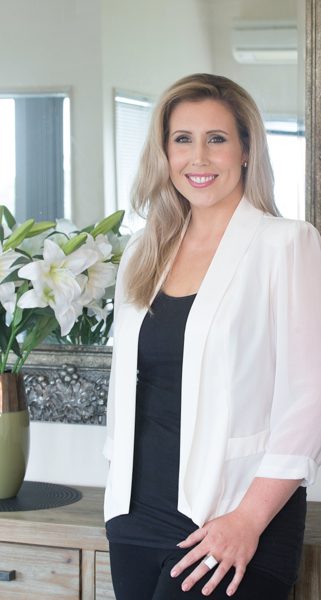 "It's not enough to just sell a makeup anymore – makeup needs to be good for the skin, outperform pharmacy and retail brands for wear and pigment density and, really importantly, consumers are becoming far more socially responsible – makeup now needs to be cruelty free."
Two years ago, frustrated by trying to find a brand to stock in her own successful Christchurch clinic Making Faces, Pip decided to create her own collection. The brand Lauren & Louise was titled over a glass of wine using Pip's middle name – Lauren – and her collaborator and makeup artist Tammy's middle name – Louise.
It took two years to finalise the collection, which is sourced predominantly from New York and Australia. "We tried hundreds of formulations from multiple high-end cosmetics manufacturers around the world and we couldn't be happier with the final collection – our stockists' feedback has been fantastic."
Other than the manufacturing, Pip has been dedicated to sourcing New Zealand suppliers wherever possible. "I love that some of our suppliers are literally two minutes away. During the development stage I felt like I was seeing our packaging and branding experts every other day. The team at Pakworld did an amazing job, as did Spectrum Print and Riana Bennett from Ree Design, who also helped with our entire marketing image and print material. Another award-winning Christchurch business we worked with was Mint Design – they were integral in helping us with our online presence. We are asking New Zealand hair and beauty salons to support local, so it's important we are walking the walk too."
The new season's 37 eyeshadow and pigment pots launching this month also tell a story and personalise the journey of the brand. To name a few there is Tawny Tammy, Samtastic Bronze (after Pip's fantastic receptionist), Nelliata (after Pip's best friend and Lauren & Louise National Sales and Marketing Manager Shanelle) and even a holographic fuschia named after Pip's daughter's colourful Nanny, Deborah. "Without these people Lauren & Louise wouldn't exist so it's just a small recognition of thanks and that they too are part of this awesome brand."
For more information or to become a stockist, email info@laurenlouise.co.nz.