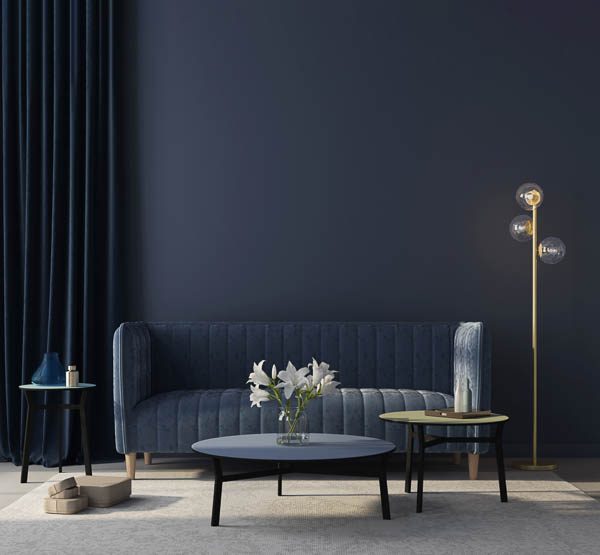 Blue Bayou
---
We've long had a love affair with the colour blue and in 2020 it's just as popular as ever. We check out how to work this watery hue into the home.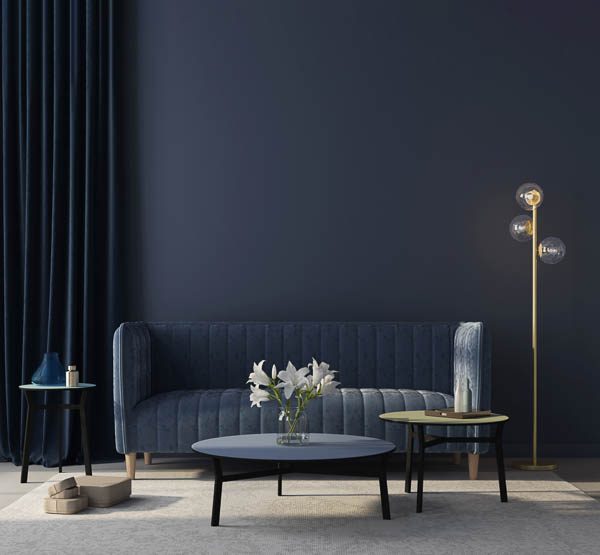 Blue is a cool colour on the palette wheel, but one which warms the heart.
Mysterious inky depths of French navy and indigo through to the softness of powdery baby blue, there is purpose and place for its mood-inducing effect in every room.
Blue buddies up well with other shades.
Blue and white is a traditional combination with historical beginnings on exotic palace walls and tiles, to classic crockery patterns and gingham cloth.
Dark blue and white in a kitchen is a sophisticated alternative to the smart black and white theme. Blue and green can be harmonised to copycat nature.
A blue and purple blend is pure lavender-patch lusciousness.
Whereas blue and yellow evokes Italian themes.
Pairing bold blues with orange, fuchsia or hot pink saturates the shade. Adding sandy shades as a neutral softens blue.
Bright blue adds adventure to kids' rooms, when paired with other primary bolds.
Pale blue with silver or gold is so palace of Versailles, and is pure art deco decadence against cobalt blue.
In the bathroom, blue creates a watery playground and in the living room, an expansive airy feel.
Peace and serenity abound in a bedroom of blues – a restful, natural background.
French blue is always chic – think dusky denim and cornflower, with blue on blue textures perhaps merging with whites and greys.
Washed out grey-blues are perfect in a home that follows a neutral palate. Blue greens of the aqua palate fit in anywhere.
Certain shades of blue in the wrong lighting, or without natural light, can feel a little cold.
Just like the sky, blue comes alive against the sun rays. Dark shades ironically make small rooms appear larger, as the depth merges the corners.
However too much expanse of navy in a large room can be too sombre.
In the living room, especially with large windows, blue merges with the sky or blends with watery view.
Jazz up a beige carpet with a sumptuous blue rug.
Blue glass for water vessels or ornaments conjure up images of Greece, a place where they love to paint the walls and floors in this very Mediterranean colour – even with all that sea and sky they're blessed with. But we all just can't get enough of blue.
---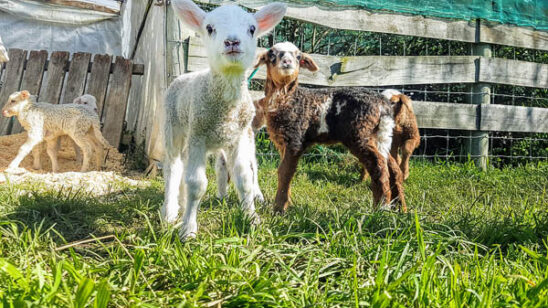 Previous Post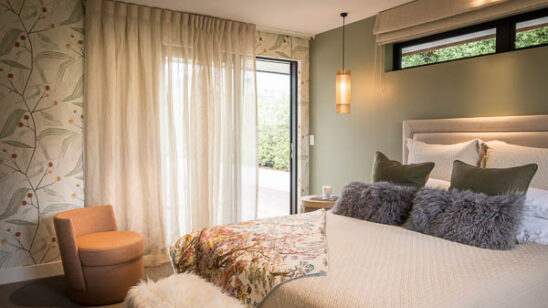 Next Post