---
Fine lines, dark circles, age spots, dry skin and thinning hair are just a few of the unavoidable aspects of getting older that keep us up at night. There are some clever tricks of the trade that make it possible to bring back that youthful glow.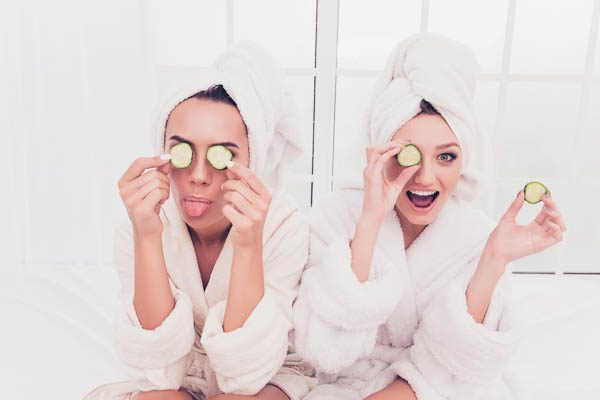 Vitamin C
Beauty bloggers and dermatologists are raving about Vitamin C for anti-aging. It can improve the appearance and texture of your skin by decreasing the sun's harmful effect on the skin and preventing future damage. It also encourages collagen production to promote skin elasticity and reduce the appearance of fine lines and wrinkles. What's more, this miracle antioxidant targets stubborn skin discoloration and reduces the appearance of hyperpigmentation, redness and under-eye circles. Serums are one of the best ways to add Vitamin C to your skincare routine.
---
Dermal Fillers
These anti-aging injectables fill in wrinkles and depressions, replenishing lost volume to smooth your skin and promote an even complexion. Dermal fillers like Restylane and Juvéderm® use hyaluronic acid, a sugar naturally found in the body, to soften facial wrinkles and restore volume. When injected into the skin, it causes a smoothing, filling effect where lost volume needs to be restored. The effects of hyaluronic acid last between six and 12 months. An experienced injector who understands facial anatomy can give you the natural results you want.
---
Microneedling
As the name suggests, microneedling involves pricking the skin with tiny needles, creating microscopic channels for anti-aging products, like hyaluronic acid or Vitamin C, to penetrate the deep layers of the skin. The tiny injuries caused by the needles promote collagen production and build new elastin. The anti-aging results of microneedling are most apparent after four to five treatments. The treatment is especially effective at treating large pores, acne scars, neck lines and wrinkles around the mouth.
---
Microblading
Just as your hair thins with age, your eyebrows may start to look sparse as you get older. Microblading is a non-surgical cosmetic procedure that can give you the appearance of thick, lush brows to lift your face and make you look younger. The technique involves using a hand-controlled device with ultrafine needles to make microscopic strokes which are filled in with semi-permanent pigment that resembles your natural eyebrow hair, creating a defined shape and fuller look. Results last between one and three years, depending on skin type.
---
Vitamin A (Retinol)
The wrinkles and freckles we associate with aging appear most prominently on skin that has been exposed to the sun. Vitamin A, which you might also see labelled as retinol, helps fade these dark spots and stimulates the production of new skin cells. And these are just the creams and serums you can get over the counter. Prescription-strength retinoid can actually renew the skin by treating acne, reducing the appearance of fine lines and evening out skin tone. Not only can retinol boost collagen production and treat the signs of aging that are already there but also it can potentially prevent future sun damage.
---
BOTOX®/Dysport®/Xeomin®
Among the millions of minimally invasive cosmetic procedures performed each year, BOTOX® is one of the most popular. It is used to reduce fine lines and wrinkles in the face by paralysing the underlying muscles, which stops the overlying skin from creasing. The anti-aging effects last between three and six months. It is important to note that BOTOX® will not treat wrinkles caused by sun damage, but, when paired with another treatment like microneedling, BOTOX® can produce fantastic anti-aging results.
---
Radiofrequency Skin Tightening
A radiofrequency (RF) treatment involves heating the deepest layers of the skin to encourage new collagen production and cell turnover to help the skin become firmer, thicker and younger-looking. While lasers work to improve the skin's surface, radiofrequency treatments use a lower frequency to safely penetrate to a deeper level. This helps improve skin tone and structure, and it can even lift tissue. Radiofrequency treatments can be performed in tandem with injectables, microneedling and other minimally invasive treatments to achieve complete facial rejuvenation.
---
Makeup
Makeup can transform your appearance and minimise the physical signs of aging. Primer helps minimise fine lines and large pores by filling them in. For fuller lips, lightly draw over the border on your lips with a lip liner that matches your natural lip tone and top with a sheer gloss. Bold and defined eyebrows can also make you look younger. A brow pencil that is a cross between a pencil and a powder will create the illusion of fuller brows. For your eyes, use a cream eye shadow in a neutral shade and apply powder illuminator to the inner corner of your eyes. Cream and silicone-based cosmetics work best for aging complexions because they 'melt' into the skin and offer a flawless, natural-looking finish, while powder settles into fine lines and can make the signs of aging more apparent.
---
Laser Resurfacing
Laser resurfacing uses short, concentrated beams of light to remove layers of the skin for improved texture. Facial flaws like age spots, acne scars, wrinkles and sun damage respond well to laser resurfacing as it smooths out your skin for a complexion that not only looks younger, but actually is younger. A series of treatments are best for long-lasting results.
This article first appeared on Aedition. Visit www.aedit.com
---