---
Widely celebrated as the wonder drug of the cosmetic medicine world for its effectiveness in preventing and erasing lines and wrinkles, and improving appearance, Botulinum Toxin (or Botox®/ Dysport® as we know it) has many other uses in medicine.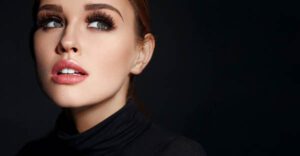 Dr Philip Frost discusses some of those non-wrinkle related uses commonly carried out by him and the team at Face Value.
Excessive sweating:
Also known as hyperhidrosis, this condition can occur even without the usual triggers of heat, stress or exercise and can cause embarrassment and anxiety and impact on clothing choice. Even the strongest roll-ons, powders and various other topical products often have little or no effect on severe sweating. Botulinum injected into the skin using a tiny needle can significantly reduce sweating of the underarms, palms 'and face by temporarily disabling the sweat glands in the treated area. This substantially reduces perspiration for around nine to twelve months. Many of our clients describe this treatment as "life changing".
Teeth grinding:
By injecting small doses of Botulinum Toxin directly into the masseter muscle (the large muscle that moves the jaw), the muscle is weakened enough to stop involuntary grinding of the teeth and clenching of the jaw. This significantly relaxes the muscle and reduces the wear and tear on the teeth due to grinding. Damage to the TMJ (temporomandibular joint) and headaches can be reduced or eliminated as well. Voluntary movements, such as chewing and facial expressions are not affected.
Migraine headaches:
Many different medications are used to treat migraines, however often regular treatments with Botulinum injections can help prevent and reduce the severity of migraine headaches. Clients are delighted to have fewer headaches as well as fewer wrinkles!
Blepharospasm:
Clients who suffer from eye muscle twitching or spasm can also benefit from having regular Botulinum injections. Injections into the muscles around the eye can lessen their ability to contract voluntarily.
For more information on any of these treatments call the team at Face Value for a free consultation, 03 363 8810.
---