---
Under the management of Christchurch Accommodation, the recently re-opened West Fitzroy Apartments has undergone a full earthquake repair, including foundation restrengthening, a total re-build of the ground floor, and redesign and replacement of all kitchens and bathrooms in all 70 apartments, by the same company that designed the original kitchens 20 years before, Ingrid Geldof Design.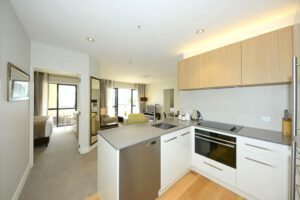 The brief given was to upgrade the apartments so that residents could enjoy a living space both aesthetically pleasing and highly functioning for a further 20 years.
Such is the reputation of this award-winning design business, that Ingrid Geldof Design was also commissioned to design a new reception, lobbies, halls, and a gymnasium, as well as to provide input for the selecting of artworks, signage and exterior detailing of the building, which was achieved with the assistance of Room Interiors.
The refurbishment of the apartments was done on a tight budget, yet the team achieved outstanding results, providing a modernised building that is smart, easy to maintain, and all under budget.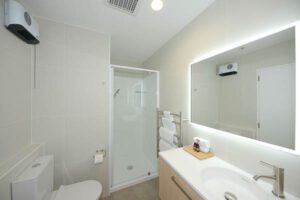 With such a leading design company's name once more connected to the building, the value of West Fitzroy Apartments has risen significantly, a win-win for the owners in these post-quake times.
Ingrid Geldof Design is located at 12 Bealey Avenue, Christchurch. Phone (03) 377 2557, or visit www.igd.co.nz.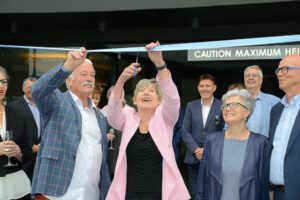 ---