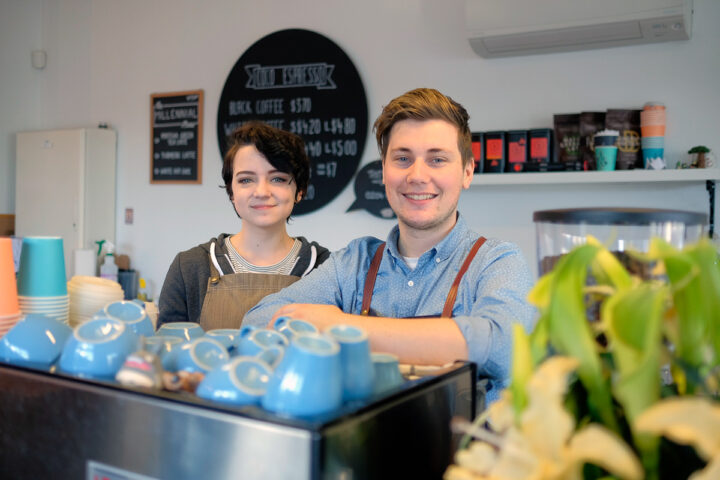 A chic central café: Coco Espresso
---
Two years ago, keen coffee connoisseur Nick set up shop in a section of Designspace's building at 400 Barbadoes Street, with the intention of providing customers with great coffee, sandwiches and other delectable eats. Two years on and now accompanied by good friend Caitlyn, Coco Espresso is constantly welcoming more and more regulars.
Comfortable indoor seating will accommodate your nearest and dearest, and outdoor Montreaux designer furniture sits plenty in chic comfort. Plus, unlike some cafe's, there is no shortage of on-site parking.
The major attraction for Coco Espresso, is not just the smooth, rich coffee, which can be served in a variety of environmentally sustainable cups, or the warm, smiley service from Nick and Caitlyn, but the cheese rolls and sandwiches available with many styles and fillings. Both items are immensely popular so first in first served.
Nick and Caitlyn also love a wide range of different music, so be prepared to hear some of your favourite artists over the sound system.
The best thing about Coco Espresso has to be the laid-back atmosphere. It's great to sit here on a warm spring day and just chill, with a cuppa in hand.
---
Check out Nick and Caitlyn on their Coco Espresso Facebook page, www.facebook.com/cocoespressonz or call 020 4135 9243.
---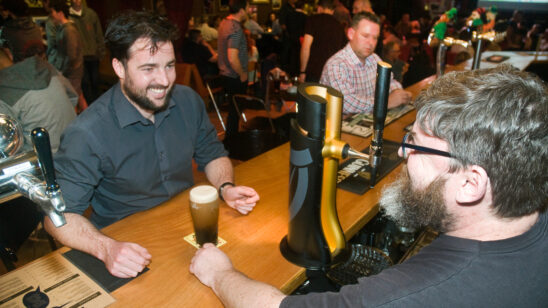 Previous Post