---
Stephanie Reeves has always dreamed of opening her own café and three years ago, after retraining as a chef specialising in pastry work, it all became a reality.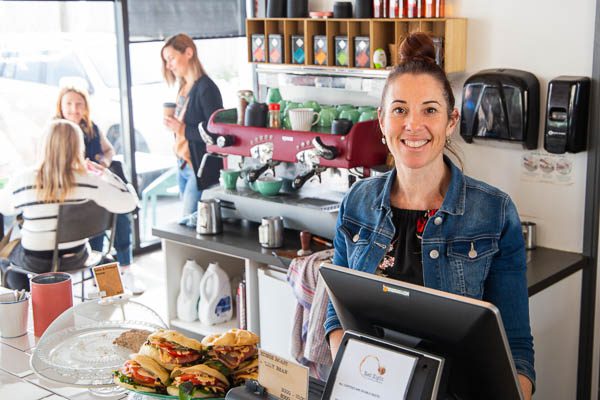 She is now the proud owner and chef at Kaiapoi's Red Eight Café and is passionate about serving top-quality food, excellent customer service and fabulous coffee. Stephanie and the hardworking team make everything on the premises and are always keen to support local suppliers. They use BENZIES eggs (Rangiora), bacon from the Heller's Factory Shop and herbs grown by a supplier at the Kaiapoi Farmers' Market. She even encourages customers to bring in excess produce, which she will swap for free coffee!
"I use very high-quality ingredients, especially in our baking," Stephanie says. "We use coverture chocolate, Dutch cocoa, vanilla bean, free-range eggs and proper butter. Plus, we use Cressy free-farmed pork for our sausage rolls and free-range chicken in our pies.
"We roast the coffee on site to our own recipe, which ensures consistency and great taste. Our blend is called Lily-bean, after my daughter, and is available to purchase to take home."
At the end of the week, customers look forward to Sweet Treat Fridays, where the team goes above and beyond to make "extra delicious treats" including their popular donuts, cheesecakes and "sell-out star" – the Sponge Drop. Red Eight Café is open Monday to Saturday, featuring a brunch menu on Fridays and Saturdays. The well-stocked cabinet is always full, and freshly baked focaccias and pizzas are delivered fresh from the kitchen throughout the day.
For more information, phone 03 327 0136, or visit the café at 143 Williams Street, Kaiapoi.
---